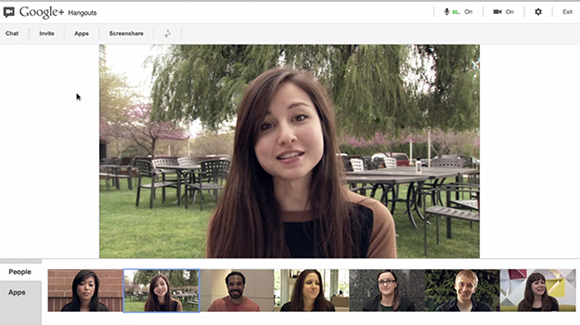 Within Google Hangouts you'll find a lot of different ways to make calls or communicate, including instant messaging, Voice over Internet Protocol (VoIP), video calls, or even SMS. All these different methods of communication are part of its appeal, and if you use it regularly then odds are you use a mix of them to communicate with different people.
Although Google Hangouts has tons of features, the one feature that it doesn't have is a way for you to 'save' your calls. With its instant messaging or SMS services you can see a history of the messages that were sent, but with its video or VoIP calls that isn't possible. As such if you want to save your calls on your PC the best thing to do is to record it from your screen with Movavi Screen Capture.
How to Save Google Hangouts Calls on a PC ?
By enabling you to record your screen, you can record both the video and audio from your Google Hangouts sessions. All that you need to do is set up Movavi Screen Capture to record it, and that can be accomplished by following these steps:
Launch Movavi Screen Capture and select 'Record screen' in the main menu.
Click and drag the mouse cursor to draw a frame over the Google Hangouts session that you want to record.
Check that both the 'System Audio' and 'Microphone' icons are highlighted in green so that audio from your speakers as well as microphone will be recorded. (click the icons once to highlight them if not)
Click on the 'REC' button when you are ready to start recording (after a 5 second delay) and begin the Google Hangouts call after that.
Click 'Stop' when the call is done, then 'Save as' to save it.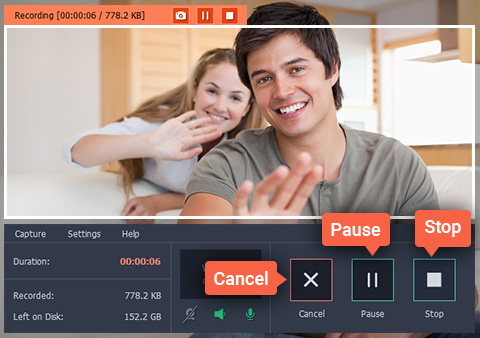 Right before you save your video in Movavi Screen Capture you will have the opportunity to trim out any parts of the footage that you don't need. To delete a specific segment all you need to do is move the marker to the point where you want to split it and click the 'scissors' icon, then select that segment and click the 'trash can' icon to remove it.
Assuming you want to adjust the other recording parameters in Movavi Screen Capture you should feel free to do so too. With its features you can quite easily set the frame rate of the recording, choose to capture keyboard and mouse actions, set a timer, or even schedule both a start and stop time for the recording.
When you are ready to save your video you may want to take advantage of the presets in Movavi Screen Capture. By selecting one you will automatically optimize your video for a specific platform or device.
As you can see Movavi Screen Capture will let you record Google Hangout video, or any other video footage from your screen with ease. All you need to do is decide on the video you want to capture, and in a few clicks you can set it up to do just that.