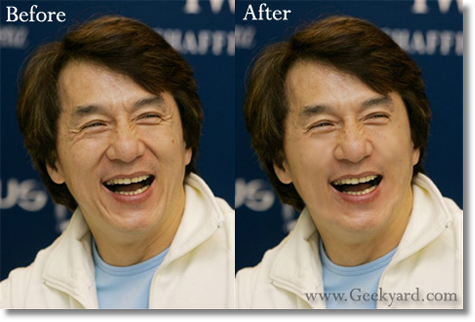 Would you like to reverse the clock and look younger with wrinkle free face?
Well, here is a simple tutorial to remove wrinkles using Photoshop.You can easily remove wrinkles under eyes and others parts of face.
I am going to show how to remove wrinkle from Jackie Chan: China's Top Celebrity. Lets now reduce Jackie's age.
1. Open a wrinkle face image.
2. Next select the clone stamp tool (S) as shown. Press and hold Alt key. Then select the best skin area as you will be using this for cloning. This will define our source pixels.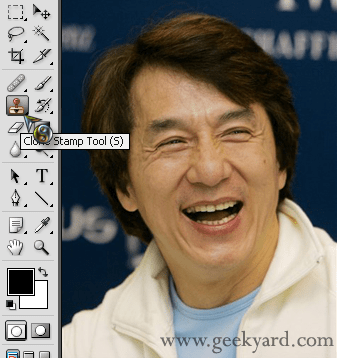 3. Start cloning the areas you want to change by clicking on wrinkles.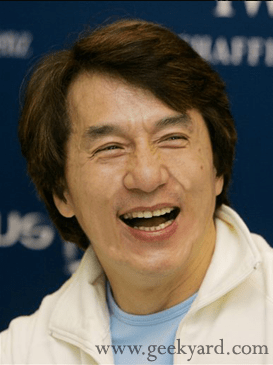 4. Now Jackie's face is wrinkle free! But we need to make smooth skin.
5. Now select the blur tool(R). Apply it over the face areas to give the effect of a smooth face.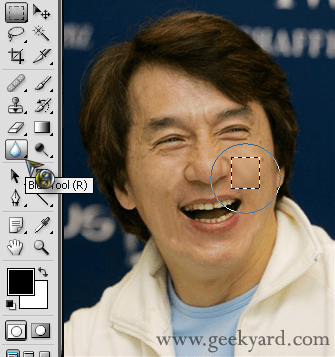 6. Thats it!!!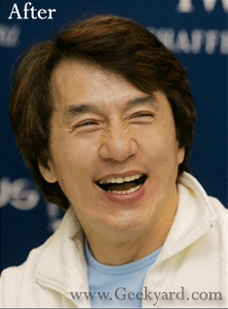 Now Jackie Chan is looking younger with good smile.
How to work is fast in Adobe Photoshop?
Photoshop keyboard shortcuts is used to quickly execute some command. You will evaluate those keyboard shortcuts strength as it increase your Work Speed.Check out,
50 Most Useful Adobe Photoshop Keyboard Shortcuts
If you have any problem in this tutorial. Post your queries.