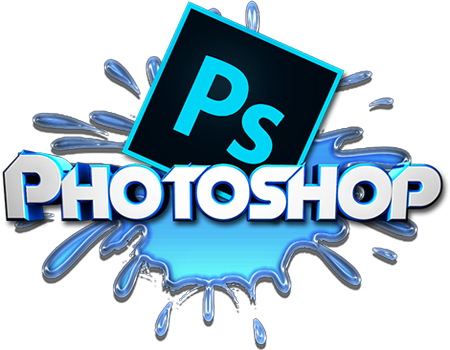 If you use Custom Shape Tools and draw a rectangle it's filled with colours and doesn't create an empty rectangle with a border. Drawing an empty rectangle with a border is highly useful for creating tutorials for blogging article. With Adobe Photoshop you can easily create a rectangle border and do some customization. You can do border customizations like adjusting width, colour and transparency or opacity.
Some Useful Adobe Photoshop Articles:
Creating an empty rectangle with a border
Follow the below steps to add a transparent rectangle border in Adobe Photoshop.
Select the "Rectangle Marquee Tool" from the tool bar on the left side of the application. (You can use shortcut key "M" to select Rectangle Marquee Tool)
Hold the left click and drag your mouse to create a rectangle. Once the rectangle is drawn release the mouse click.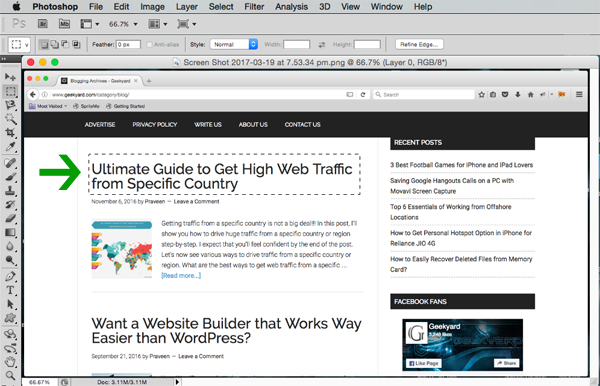 Now click the "Edit" menu in the menu bar, then click "Stroke" and this opens a new window.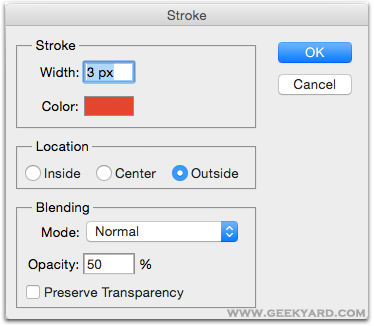 Enter a width for the border in the "Width" text box.
Click on the colour swatch, then select a colour for the border of the rectangle. Here I have selected Red colour.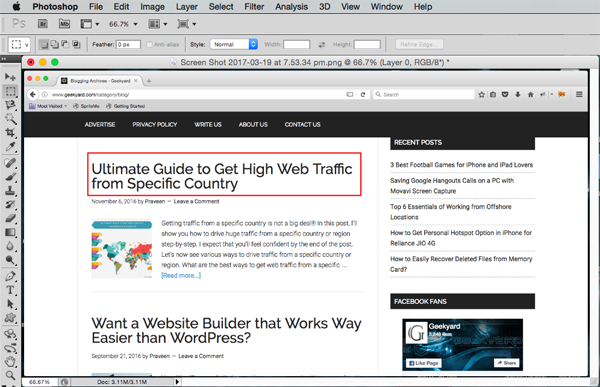 Select the blending mode and opacity.
Click "OK".
That's it. Even though this is not a big tutorial; I hope this will be helpful for newbies.
How to Work Lightening Fast in Photoshop?
Finally, if you wish to work at high speed in Adobe Photoshop; then you must learn the shortcut keys. Checkout, 50 Most Useful Adobe Photoshop Keyboard Shortcuts in order to save your time and improve your Photoshop editing skills.