Some times you might want to consider increasing or reducing the size of your Recycle Bin. By default Windows XP reserves 10% of your hard drive for the Recycle Bin. You can resize individual drive or all of them globally.
Before starting, We have to empty the bin first.
Right click on the Recycle Bin icon and select Properties.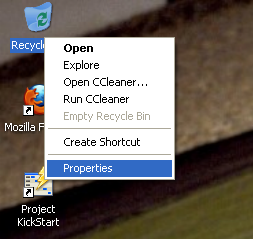 Here i have multiple drives of various sizes from which i can choose to configure each drive separately.  Just select the tab for each drive and move the slider to change the percentage of space you wish.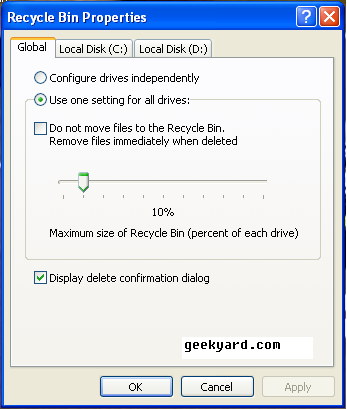 Once you have finished resizing click Apply and OK.
The size you choose is user specific. You may want to increase the size of the Recycle Bin or turn it off completely.
Thats it guys 🙂