Windows users find it very annoying when they plug in their drives. The autoplay window always pops up and asks what I want to do with the files, these features are good for the first couple of times, but certainly its gonna bother you a lot after years.
STEPS:-
1 START->RUN
2 Type gpedit.msc, which will open a group policy window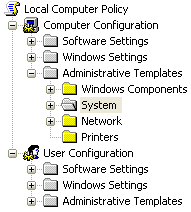 3 Select Computer Configuration\Administrative Template\System
Now you can see an item in the right side pane called "Turn off Autoplay"

Double click the item, and set the radio button to Enabled, and change the "Turn off Autoplay on" to All Drives.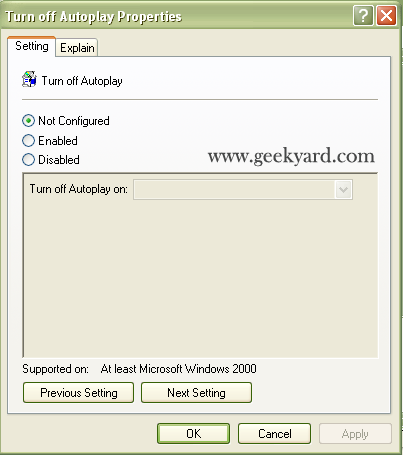 Well, that should do it guys, enjoy….