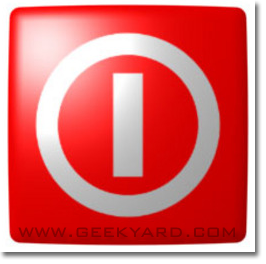 Normally to Shutdown,Restart or Log Off computer we click on start and click on Turnoff computer.But now i will tell you how to create shortcut of Shutdown,Restart or Log Off in desktop. After creating it you can directly click on shortcut icon to Shutdown,Restart or LogOff computer. Let's start
Follow these simple steps:
Step 1: Right click on Desktop –> click on New and click on Shortcut
Step 2: In that empty box paste this code(Red colored only)

For Shutdown:- shutdown -s -t 00
For Restart:- shutdown -r -t 00
For Log Off:- shutdown -l -t 00
Step 3: Click next and give any shortcut name..and click ok.
Step 4: Then you can change icon.