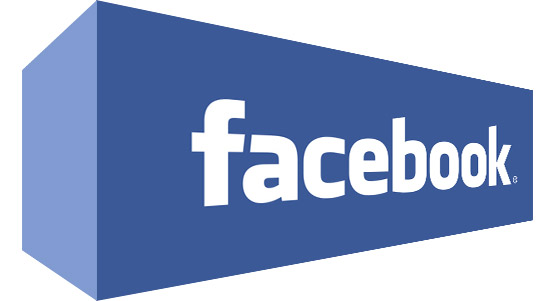 I added many likings in my Facebook profile how to remove it? I couldn't remove favorites like (Music, Movies, Books, Tv shows, Games,..etc) that i added Facebook Profile. In this post I will show you how to do this.
Steps to Remove Favorites(Music, Movies) in Facebook Profile
Logon to your Facebook account.
Click the "Edit Profile" button in the top-right corner of your profile.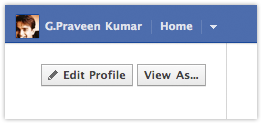 Select  the category  from the left-hand menu. Here I have selected "Arts and Entertainment"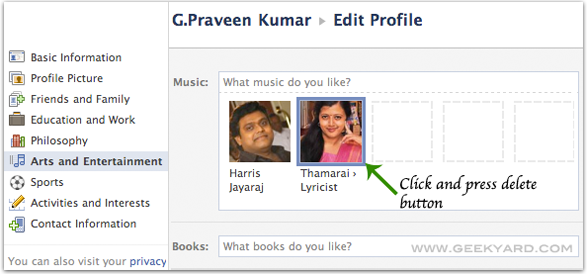 Click the image you want to remove,  press the "Delete" key on your keyboard.
Click save changes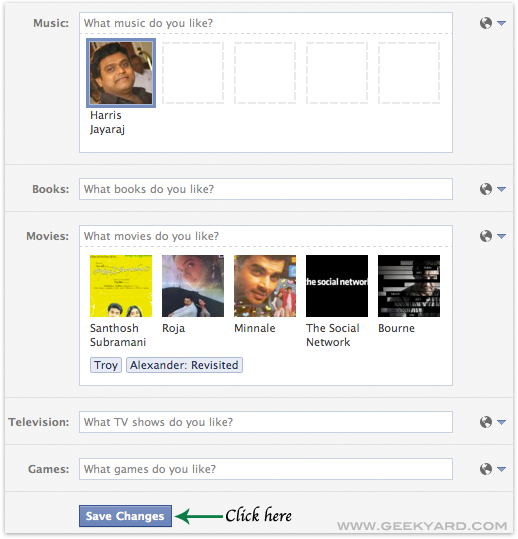 Additional Tips
To change the order: Click on images and drag them from left to right. Athletes you place below the line at the bottom of the box will appear beneath a "See more" link.