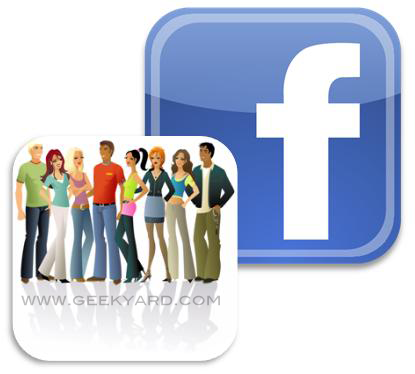 Webmaster are trying hard to promote there website with Social Network and by other means. One of the best way to connect and share your connects with people is by using Facebook. 🙂 . Creating a facebook fan page is an effective way to ensure you keep in touch with your blog visitors on the world's favorite social network. I created a Facebook Fanpage for my new blog. I though of sharing that experience with you. In this post I will show How to create a Facebook Fanpage for your blog with step-by-step instruction. 😉
To create a fan page with a like box follow the below steps,
1. Log in to your facebook account and head to this page.
2. Depending upon your blog niche select a page category. So, I selected cause or community category.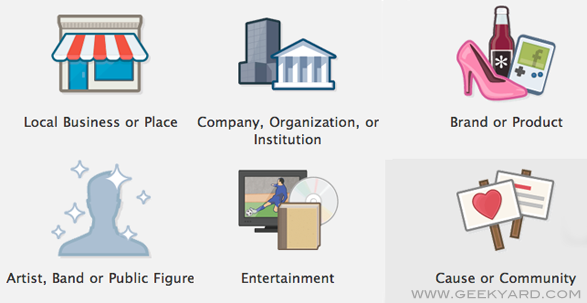 3. Enter Your site name e.g Chennaifind and click I Agree to the terms to continue.

4. The next page takes you to where you're asked to upload the page's profile picture. You can use your blog's logo.
5. Now invite your facebook friends to like your fan page or import email contacts to notify about your new fan page as show below,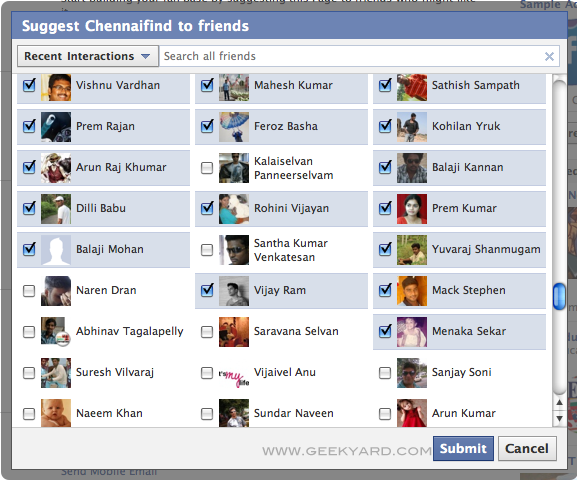 6. Enter the basic info about your blog or website on the next page.
What Next?
Website owners can add Facebook Fan page widget to their sites to attract and gain attention of people who visit their site.By adding a Facebook fan box to your website you're allowing your fans, blog readers, customers or friends to see your site popularity.Here are the simple steps to add Facebook Fan page widget code to your site.
Enjoy!!! 🙂