Whenever you login to some accounts Google Chrome by default asks "Save your Password" option. This is highly risky comes to security point of view.It's always recommended to turn-off such save password option feature. In this post I will show how to disable this feature.

Steps to Disable "Save Password" Option in Google Chrome
1. Click on the wrench icon which is available on the top right hand side of the browser.
2. Click Settings(Shortcut key is Command Key + , )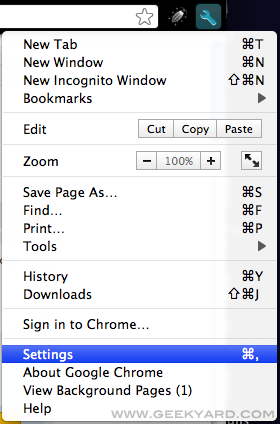 3. Now in search box type "Password"
4. Just uncheck "Offer to save passwords I enter on the web"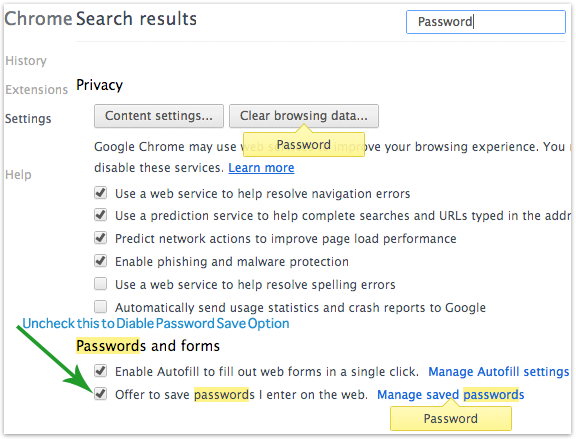 5. That's it Google Chrome won't ask any Save Password option in future.

Stay Protected