Today I read ICIC Bank Phishing email attack news in Orkut Underground(OUG) Community.I wish to share those things here. 🙂
1. You may receive sent from "alert @ icici . com"
2. There will be an attachment in the mail "ICICI-SECURITY . html"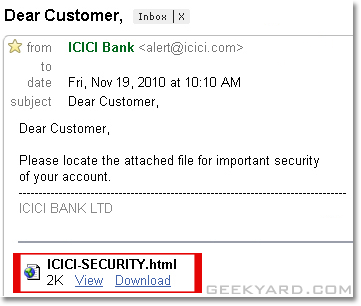 3. Don't download or open that file or forward that email.
4. If you open the file you will get a page with ICICI BANK LOGO.
5. There will be a phishing link like this "www * icicibank * com / online-security"
5. If you click that link it will redirect to "www * bonusatm * com / w1nw1n / hexx*php"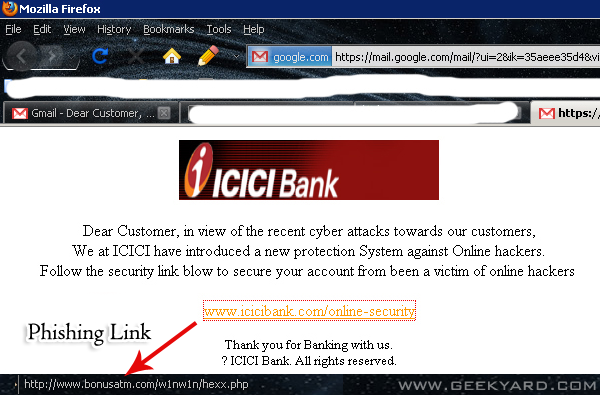 6. Please do not open that link at any cost, you may get into trouble.
How to Protect Yourself from Phishing?
While using online banking open the browser and type the bank URL.Avoid login using hyperlinks given in emails.
Do not open multiple browser windows while online transactions.
Do not enter any bank details like Account no, User ID, passwords in pop-ups that appear in web session.
Clear all cookies before and after Net banking.
Use a reputed Antivirus & Anti spyware to stay protected 🙂