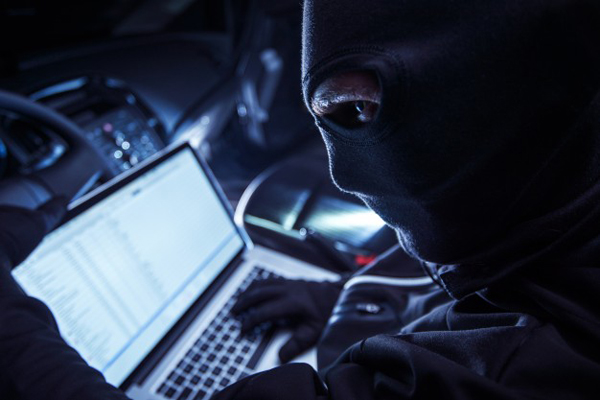 No wonder in this digital world if your PC is exposed to hackers attack. Viruses of all kinds target computers and would infect them if timely action is not taken. Threats always exist, for any computer in any part of the world. So, what's the remedy? How can you protect your PC from virus and online attacks?
How secured is your PC?
Ask yourself these questions if you are serious about cyber security and PC health.
Is your PC secured?
Are you using the right Anti-Virus software to protect your computer from virus and hacker attacks?
Do you update your Anti-virus software frequently?
Have you installed Firewall?
Are you using browser's privacy options?
Is your browser updated?
Have you enabled browser Pop-up settings?
Are you using strong password for your PC and email IDs?
Do you change the passwords frequently?
Is your Operating system Up-to-Date?
Bitdefender offers the Best Cyber-Security in the World. It is power packed with all sorts of protection features to protect your PC completely from all sorts of online threat. Undoubtedly it is one of the best antivirus for windows.
Key Features of "Bitdefender: Best Antivirus for Windows":
Bitdefender is available for Windows, MacOS, iOS and Android operating system.
World Class Protection:
Complete Data Protection
Advanced Threat Defense
Multi-Layer Ransomware Protection
Anti-Phishing
Anti-Fraud
Safe Files
Secure Browsing
Rescue Mode
Anti-Theft
Performance:
Bitdefender AutopilotTM
Bitdefender PhotonTM
Battery Mode
Global Protective Network
Game, Movie & Work Modes
Privacy:
Bitdefender VPN
Webcam Protection
Safe Online Banking
Parental Advisor
File Shredder
Privacy Firewall
Social Network Protection
Password Manager
Vulnerability Assesment
Detailed Feature of Bitdefender:
Unbeatable malware detection:Bitdefender offers the best anti-malware software
VPN Feature: Bitdefender VPN protects your online presence. This is a brand new feature which Bitdefender team added recently.
Bitdefender Central: You can now scan your devices, update your products, optimize them, and check for vulnerabilities from one single place.
Ransomware Protection: This is now common threat now a days. So, Bitdefender offers Ransomware protection for all your contents. It helps to protect your files, family albums and important documents from being encrypted and held for ransom.
Firewall: The new firewall offers advanced options for setting up rules and filters.
Password Manager: Bitdefender protects your password with this new Password Manager feature.
Safepay: This feature helps you to make online transactions from a unique, dedicated browser that secures your accounts from fraud.
Parental Advisor: Block adult contents, gaming sites and social networks. It also helps to remotely monitor your children's online activity.
File shredder and encryption: Ensure that no traces of your deleted sensitive files remain on your PC, and lock up confidential files in an encrypted vault.
OneClick Optimizer and Startup Optimizer: This cool features helps to speed up your system in just one click. Startup Optimizer minimizes the system's boot time by allowing you to disable or delay the programs that launch at startup.
Bitdefender Photon: Innovative, exclusive technology that visibly improves speed and performance in a matter of hours by gradually adapting to each PC.
Bitdefender Autopilot and multiple profiles: Autopilot provides a hassle-free experience by making optimal security-related decisions with no input from you. This means no pop-ups, no alerts, nothing to configure. Plus, Bitdefender can auto-detect when you work, play or watch movies, or when the notebook is running low on battery, and it temporarily prevents apps from popping up or slowing you down.
Rescue Mode: If e-threats, such as rootkits, cannot be removed from within the Windows operating system, the computer is rebooted in Rescue mode — a trusted environment used for cleanup and restoration.
Conclusion:
In order to secure your PC from any virus attacks you must use the right Anti-Virus software. Spend some time in reading cyber security related articles to update your knowledge on online threats and protection methods.
Final verdict, Bitdefender is one of the best antivirus for windows.