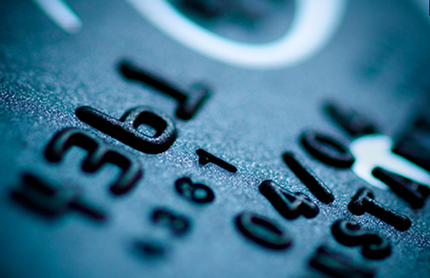 Shopping online is easier than ever before, and while there are many advantages there arepotential risks. Use of the internet requires awareness and caution, particularly when you plan to use your credit cards. The following 7 tips are designed to help you navigate and to safely shop online.
1)Verify Site Security
Certain credit cards provide added security measures. Amex Singapore credit cards, for example,feature extra security measures for online shopping with enhanced security precautions. Always check to see that the URL on the website includes an 'http' with apadlock icon or a VeriSign symbol, on the bottom sectionof the page. These marks help to establish that thewebsite protects user data with added measures of encryption.
2)Avoid Using a Wi-Fi and Check the URLs
Whenever possible, use a secure router or landline while placing an order. Although convenient, wireless transmissions are not always secure. Public-access and semi-private computer terminals can also pose security threats. Before ordering, it is recommended that you check the URL by inputting the website's information manually, a letter at a time, in order to eliminate the risk of scams. While the site may seem authentic, the 'protection insignias' may not be legitimate. Remember to comparison shop and use authentic sites.
3) Shop Sites you Can Trust
Shop on websites you can trust! Avoid scams by dealing directly with e-commerce businesses you have built a relationship with. Check with thebetter business bureau to establish the reputation of the company. Read reviews and ask people you know about business dealings with specific companies. Look for thesite; whenever you can't find details about the business it's probably best to avoid shopping there.
4) Avoid Storing Information Online:
Try not to store information online. Anyone who has access to your computer may be able to use this personal data. Storing information online also opens the door to hackers and scams. Check 'no' whenever you are asked if you want the computer to store your information.
5)Only Give Out Necessary Information:
The only information that you are legally required to provide is your credit card number, the security code, and the card's expiration date. Periodically you will be asked for your mailing address. When you correspond with a company via email, don't include your card number. Any other information the company may need should be requested either by phone or by logging directly back into the site.
6) Use Disposable and Virtual Card Numbers
Virtual anddisposable credit-card numbers are designed to link directly to your account while providing an added measure of security. If your credit company provides this feature, it is an excellent way to protect your account during single use and short-term transactions. Additionally, it is recommended that you avoid using debit cards online.
7) Use an Intermediary
Whenever you plan to use a multi-vendor site, an intermediary such as 'PayPal' is a valid alternative. The intermediary will handle the transaction without any personal information being supplied directly to the dealer.
Computer scams and security risks are a constant threat.  Protect your cards by keeping up with the latest information regarding safe online shopping!