Restricting  Access To Drives In My Computer –  Windows
Some users have a shared computer that several people use and its true some times we wish to keep our stuff private so you might want to restrict access to it's drives to prevent users from accessing important data. now we shall learn how to restrict access to some or all drives on the machine using Local Group Policy.
1> run -> gpedit.msc .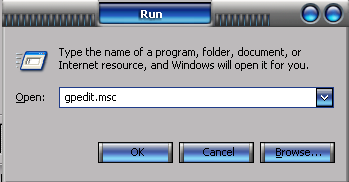 2 > navigate to User Configuration \ Administrative Templates \ Windows Components \ Windows Explorer. Then on the right side under Setting, double click on Prevent access to drives from My Computer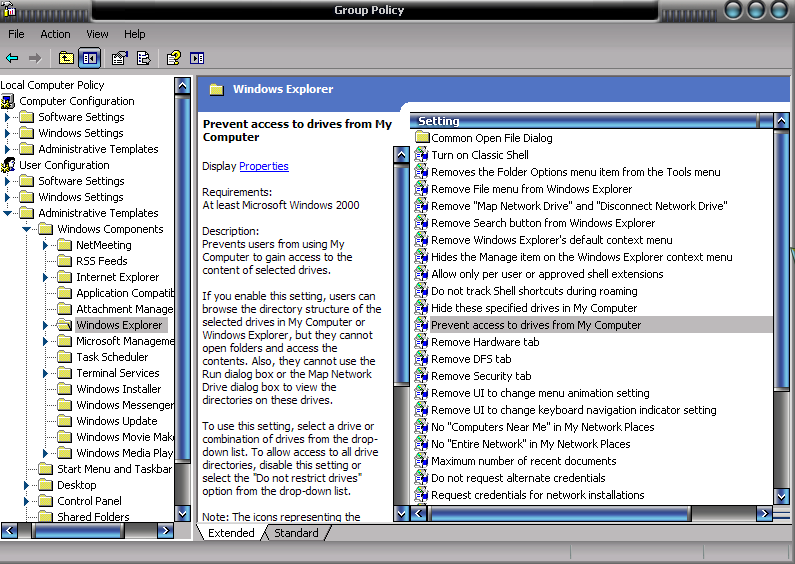 3> Select Enable then under Options from the drop down menu you can restrict a certain drive, a combination of drives, or restrict them all. The main drive you would probably want to restrict is the C:\ drive or which ever lettered drive Windows is installed on. Restricting all drives means they can't access the CD or DVD drive, and cannot use a flash drive if they need to get files from it.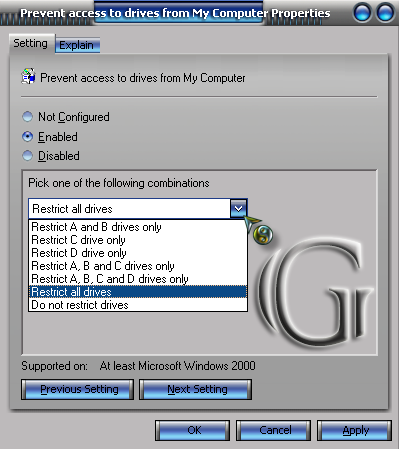 4> Once selection is made, click apply and ok.
Changes made immediately effect, no restart is required.
If  user trys to  opens up My Computer they'll be able to see which drives are listed, but when they try to access a restricted drive, they'll get the following error message.

Restricting access to certain drives in addition to other security and access measures, can help  keep a shared computer stable and secure.
Guys this feature is not available on home versions of Windows 7 or Vista