Today Let us see the solution to remove Desktop Icons background colour. We use our desktop on our day-to-day life… most of the people know this problem who using Windows Xp . Because our wrong Or malfunctioning system usage of user or any other software could makes finally the desktop icon in bad appearance.
Now Diagnose Step-by-Step procedure to remove desktop Icon color
Right Click on the desktop, Now Select the Arrange Icons By –> Now remove the Tick on Lock Web Items. (if the tick is not found, leave it with untick)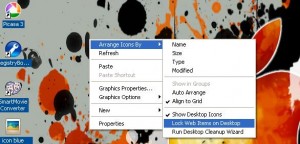 If still problem occurs.. Right click on the Desktop. Now Select Properties.
Now Select Desktop >> Customize Desktop
Now Select Web, If there is link in Web tab, Delete every one.
And hit apply and ok.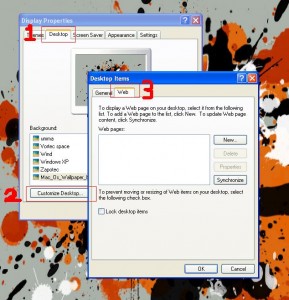 If still problem occurs.. Right click on the My Computer
Now Select the Advanced –> Performance
Now Select the Let Me Adjust better Appearance.
Select the Radio button..And hit Apply and ok…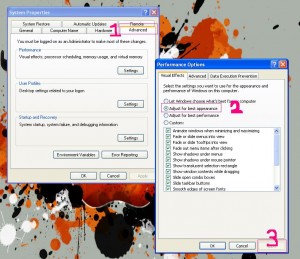 Here… this is easiest way to remove the desktop icon background…