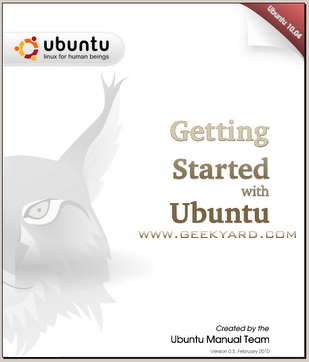 Getting Started with Ubuntu 10.04,  a comprehensive beginners guide for the Ubuntu operating system. The Ubuntu Manual project features comprehensive guides, howto's along with Screenshots for beginners 🙂 .The manual can be downloaded in PDF format.With this Ebook you can become familiar with common tasks such as surfing the web, listening to music and scanning documents.You can download, modify, reproduce and share this manual as much as you like. 🙂
Features of "Ubuntu Manual Project"
Easy to understand – Step by step instructions with Screenshots
A picture is worth a thousand words – Lots of screenshots to show you how to do tasks.
All in one place – All basic things are given in one file, so you don't have to look all over the web for help
Progressive learning curve – Start with the basics, and learn as you work through each chapter
Dozens of languages – Translated into more than 52 languages.
Troubleshooting section – Solve common Ubuntu problems quickly.