Problem:
Where ever I tried connecting Internet with wired DSL connection in Ubuntu  10.04 it shows Networking Disabled.How to get rid off Network manager disabled problem ?
Solution:
I was facing this problem yesterday.I found a working solution from Linux community in Orkut.Follow the below steps to fix this problem.
1. Goto Applications –> Accessories –> Terminal.
2. Type the following things in Terminal,
service network-manager stop
rm /var/lib/NetworkManager/NetworkManager.state
service network-manager start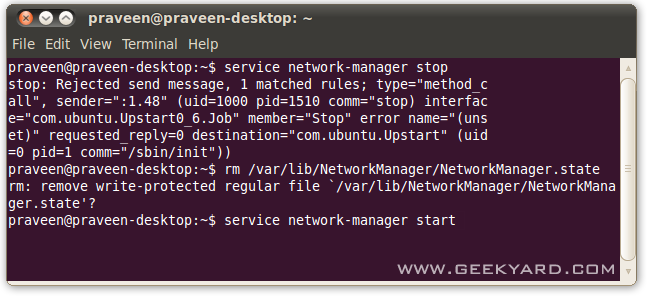 3. Restart your system.
That's it your problem will be fixed.Start accessing Internet 😉
Read this useful article,
How to Shutdown or Restart Ubuntu linux from terminal