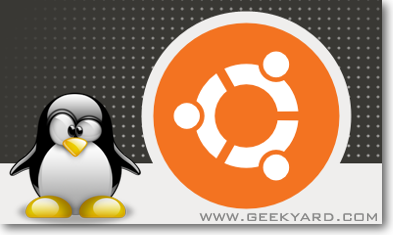 Here is a step by step tutorial to install Ubuntu Control Center(UCC) in Ubuntu Linux 10.04. Ubuntu Control Center(UCC) aims to centralize and organize in a simple and intuitive form the main configuration tools for Ubuntu 10.04. Ubuntu Control Center uses all the native applications already bundled with Ubuntu, but it also utilize some third-party apps like "Hardinfo", "Boot-up Manager", "GuFW" and "Font-Manager".
This article provide information about why by default Ubuntu does not come with Mp3 codec support and how to play Mp3 file format in Ubuntu.
Do you wish to hide desktop icons like  home, computer, network, drives, and trash desktop icons in Ubuntu linux just like Windows? Then this post will will show how to do it.
RealPlayer for Linux allows you to play more video, including popular Windows Media files, RealMedia files and more.It as got a wonderful features like Personal Playlists, 5.1 Surround Sound,Controlling Live Streams.
Qalculate is a multi-purpose desktop calculator for GNU/Linux. Qalculate is extremely small and simple to use but with much power and versatility underneath. Features include customizable functions, units, arbitrary precision, plotting, and a user-friendly interface (KDE or GTK+).
You can now add Open with gedit to the right click menu in Ubuntu.The file browser in Ubuntu provides the ability to run scripts on a selected file.
Ubuntu 10.04 has got a default Pdf Reader. Ebook lovers who which to read view, print, and search PDF files using Adobe reader can install this application in Ubuntu 10.04 . This post will provide step by step instruction to install Adobe reader 9 in your Ubuntu Linux.
Google Chrome is a web browser that combines a minimal design with sophisticated technology to make the web faster, safer, and easier.I am using Google Chrome in Windows as well as in Ubuntu 10.04 Linux.
The most annoying thing about Ubuntu 10.04 "Lucid Lynx" is the right-to-left window buttons  switch. The change has caused a lot of confusions among Ubuntu Linux lovers.Here's how you can move the window buttons of Ubuntu 10.04 from left to right using a one-liner.
It is very annoying that the numlock is not activated at startup in the login screen, especially when using a password that contains numbers.
I hope these articles will be useful to you 😉