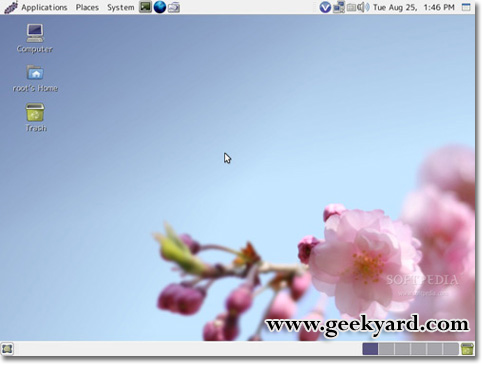 First Maintenance Release For Vine Linux 5
Vine Linux is a free Linux-based operating system, for the Japanese community. It is designed for both workstations and server machines. The new version of Vine Linux brings only security updates and bug fixes that were announced since the release of Vine Linux 5.0. Therefore, it should be considered a maintenance version, with no new features!
"Vine Linux 5, unlike the commercial version (Vine Linux CR), does not come with any 'supports' – if you face any troubles and problems with Vine Linux, or if you have any questions, a mailing list for Vine Linux users (vine-users ML) would be appropriate. In case you need a 'support' for the Vine Linux, you may buy a commercial support service individually." – was written in the official release notes for Vine Linux 5.
Features Of "Vine Linux 5.1":
Linux kernel 2.6.27.29;
X.Org 7.4;
X Server 1.6.3;
GNOME 2.26.3;
Mozilla Firefox 3.5.2;
Faster and lightweight;
Reorganized software collection;
Support for x86_64 (64-bit) platforms;
Support for PPC (PowerPC) platforms;
Greatly improved the look and feel;
Added user-friendly utilities;
Added DVD/USB installable images.
Minimum System Requirements for Vine Linux 5.1:
For 32-bit edition:
Pentium 1GHz or higher processor;
256MB (Recommend 512MB) system memory;
700MB free disk space for minimum install;
4GB free disk space for full install.
For 64-bit edition:
A 64-bit processor (AMD64 or Intel64 architecture CPU);
256MB (Recommend 1GB) system memory;
At least 1GB (Recommend 4GB) free disk space.

Vine Linux 5.1 x86_64 (ISO) CD