Working from offshore can be quite a learning experience not only in terms of exploring a new country but also in terms of working with cross cultural teams. Though the thought of working offshore might give you an adrenalin rush but the packing part can be really a nerve wrecking experience.  The best way to remain and feel empowered in those last minutes is to have a list of essential items ready.
A close discussion with any of the team members from the offshore location and some bit of internet research can come in quite handy.  Foreign currency, clothes, ensembles, shoes, medicines and books will form an essential part of the checklist undoubtedly, but there are few more important things that you cannot do without when you are in an absolutely new country.
Since you are going for work therefore, anything you pack must value add to your stay. Even if you are going for longer span of time, you can't just pack everything you love but you must pack everything that keeps you connected to not only your team back home but also your loved ones.  You need ask to yourself some questions and they are-
Will I be able to work on my business laptop during the entire journey both to and fro?
Can the phone battery last for a day without charging?
Is hotel provide sufficient Wi-Fi coverage?
And will I be able to listen to music and watch my downloaded movies during travel?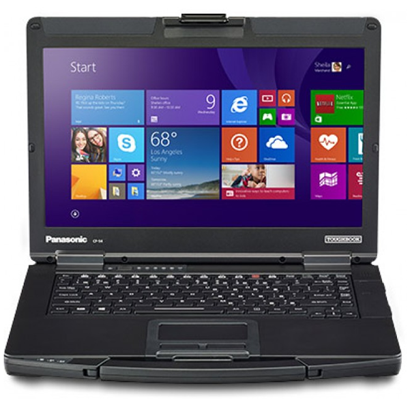 Image Source – Panasonic Toughbook
6 Essentials of Working from Offshore Locations
Tech gurus and geeks have painstakingly put in a list of must-haves specifically for those who travel a great deal for work and this list consists of:
Camera- What are memories without pictures? No one can deny the fact that any travel is incomplete without a camera. Going for an offshore project can be a great opportunity for you to explore a new country with its culture. So just shoot!  These days the market is flooded with something called Travel Cameras as these are compact ones that are easy to carry and use. Panasonic TZ70/ZS50, Sony HX90V, Canon SX710 HS, and Nikon S9900 are some of the best models to choose from.
Kindle eReader- If you are an avid reader and love to use your spare time finishing up with your reading bucket list, then Kindle is just the right thing for you. It is impossible to carry all your cherished reads in paperback, so Kindle is an answer to all your reading demands. You can download all the books that you want to read books, mark pages and also share marked content with your loved ones. What more do you want?
Business laptop- Having a good business laptop like Panasonic Toughbook go a long way in determining the quality of your offshore stay. Some of the basic requisites of a quality laptop for professional use are:
Full HD resolution for clear display of documents
DisplayPort Connector
Extendable battery
Abundant legacy ports
Enhanced security with fingerprint readers and sensor.
 A thorough research would help you identify a business laptop that best suits your purpose.As per the industry analytics, Panasonic Toughbook CF-54 cuts across as one of the best professional laptops because of its sturdiness, display resolution- 1,920 x 1,080, and an outstanding MIL-STD-810 certification. So, a total value for money!
Travel Wifi Router- Travel Wifi routers are a must to ensure unerring connectivity to internet during travel. This particular accessory gives you the freedom of movement and connectivity at the same time. Your personal wifi router also acts as a security shield while accessing Wifi from common public access points.
Power Bank- This device is a life saver. As the name suggests, this device ensures that your Smartphone never run out of charge. The portability of this device makes it essential during your travel and outdoor activities.
4G hotspot- This is nothing but internet on the go. This device helps you create your own hotspots that can connect your multiple devices to internet while travelling.
Conclusion
So with all these gadgets at your disposal, your offshore stay for work will definitely be more rewarding and hassle free.