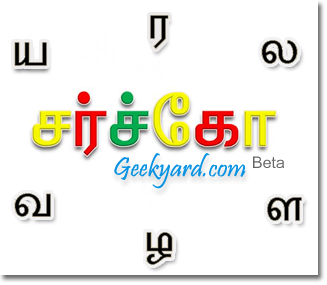 A new Tamil search engine has been developed by students and researchers of Anna University, Chennai.This Tamil search engine is names as "Searchko".I will discuss why it is named as Searchko in later part of this article.Though we can use Google to search in Tamil.Searchko is a special search engine dedicated for Tamil people.Searchko is a boon for Tamil researchers and scholars. 🙂 This site covers Search, Medicine and Tamil Grammar. 😉
Some Important Categories in Searchko
Tamil – English Dictionary
English – Tamil Dictionary
சினிமா தேடல்
இலக்கியம்
சினிமா
In main Page we can find News Updates from Popular Tamil newspapers like,
How Searchko Works?
Searchko uses information retrieval (IR) technology for searching the Tamil content in the web. The website uses several types of natural language processing technology to get good and relevant output, said Dr L. Sobha, one of the research members in the Anna University-K.B. Chandrasekar Research Centre (AU-KBC).
''The Internet has about 10 million documents in Tamil and bringing it under one umbrella using IR technology is the aim of searchko. The websites boasts of unique features such as multiple font support, enhancing the query with the help of a morph analyzer, works with a phonetic visual keyboard and spell checker," the researcher added.
Why its named as "Searchko" ?
I was having doubt why it's named as Searchko ? I found the answer in Computer Malar published by Dinamalar Newspaper. "Ko" is a Tamil word which means King.So, Searchko means it will be a King of search engines.These technology improvements for our Tamil Language is a healthy way to spread Tamil across Globe. 🙂
Friends please start spreading the news about this search engine to your friends and family members. 🙂 .Share important Tamil website links in Comment section 😉