Here is a collection of Top 5 worst PC keyboards of all time. People found very difficult to use these keyboards. These technologies are not simple they are little bit confusing and uncomfortable to use.
1. IBM PCjr (1984)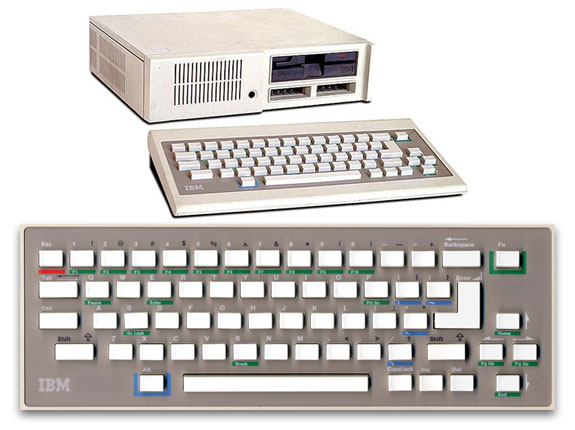 The first keyboard that shipped with the IBM PCjr remains the most infamous one of all time–it's one of the few cases where a keyboard contributed directly to a PC's failure in the marketplace. One of the first wireless models on the market, it required a steady supply of batteries and didn't work if users took advantage of its wireless nature in any comfortable fashion, such as placing the keyboard on their lap. IBM cut corners by creating a Chiclet keyboard with hard plastic keys that had nothing printed on them (instead, letters, numbers, and symbols were printed in a tiny, low-contrast font directly above each key). The press quickly declared the PCjr DOA, and the machine would be discontinued within a year. Strangely enough, IBM also introduced the 101-key "Model M" keyboard–considered by many people to be the best keyboard ever–in 1984.
2. Commodore PET 2001 (1977)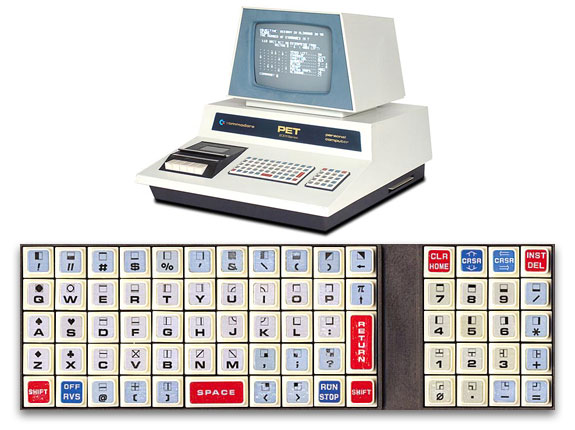 Computing pioneer Commodore just about invented the crappy keyboard. Everything started with the PET 2001 in 1977, one of the first fully assembled personal computers. For reasons lost to history, Commodore built a horrifyingly terrible keyboard into the original PET, one that looked like something you'd find on a toy calculator. The cramped, unreliable, Chiclet-type keys had no tactile feedback and sat over membrane key switches that wore out quickly, so you couldn't easily tell whether you had pressed a key. It sported a pseudo-QWERTY layout with the keys lined up in perfect rows–instead of offset and staggered, as on a traditional keyboard. And Commodore certainly amused PET users with the always-hilarious "tiny space key instead of a spacebar" routine. Even at launch, people scrambled to replace the PET's built-in atrocity with third-party keyboards, for which there was soon a thriving market. Commodore quickly learned from its mistake and included a full-stroke keyboard in the upgraded PET. While something of an improvement, that keyboard continued Commodore tradition by being bad in different ways.
3. Mattel Aquarius (1983)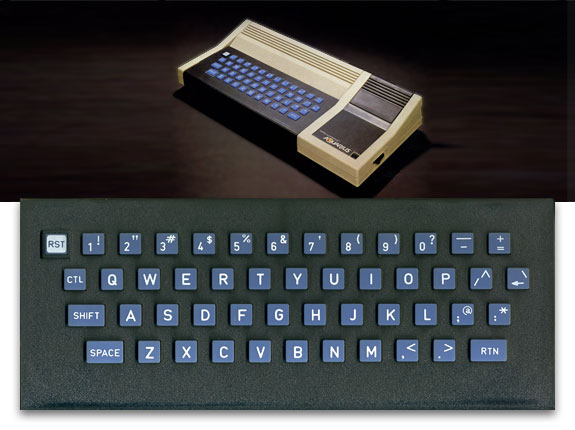 Toy kingpin Mattel's home PC had a gummy keyboard with an abysmal, bouncy feel. And any time a keyboard includes a tiny space key instead of a full-size spacebar–and places it where a Shift key might go–you know its designers were asleep at the wheel. But Mattel went further, including a cleverly placed Reset key that users could accidentally strike while programming, wiping out hours of work. Add to that the dubious positioning of the Return key, and you have one of the worst keyboards ever–on one of the worst computers ever.
4. Timex Sinclair 1000 (1982)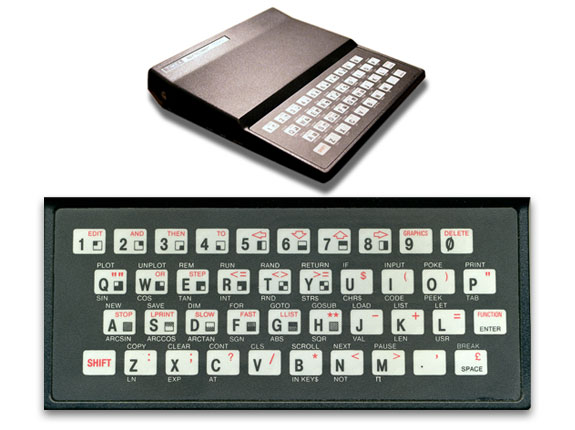 The Timex Sinclair 1000 broke new ground as the first personal computer in the United States to retail for under $100. You didn't get much: a black-and-white display, no sound, 2KB of RAM, and a tiny keyboard that was cramped and completely flat. Due to the keyboard's diminutive size, Sinclair developed a scheme of assigning multiple BASIC keyword commands for each key, so users would have to press only one key (such as P for "PRINT") instead of typing out the entire command. Using the keyboard to type something that wasn't a BASIC command, however, turned out to be an exercise in frustration. Only masochists had any fun attempting word processing on the Timex Sinclair 1000.
5. Atari 400 (1979)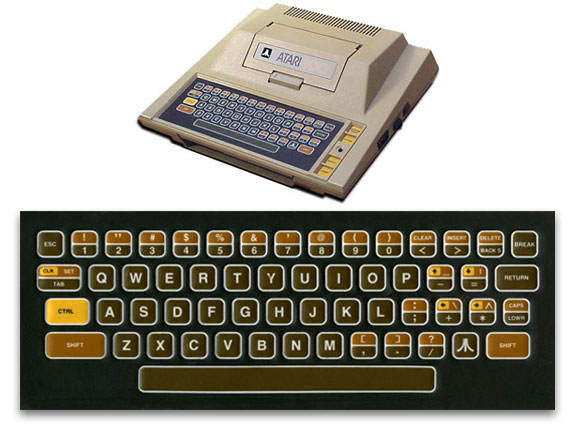 Atari's first low-end personal computer sported 8KB of RAM and a flat, sealed "membrane" keyboard–a design often touted as a rugged, spill-resistant alternative to the traditional full-stroke keyboard back in the early 1980s. The truth is that the one-piece membrane keyboard was vastly less expensive to manufacture. Aside from slightly raised borders around each key, the Atari 400's keys lay completely flat, devoid of tactile response; users could not physically tell if they successfully pushed one. Atari compensated for this by making the computer generate a click from an internal speaker every time users depressed a key. The Atari 400's keyboard benefits from a relatively standard key layout, but the dangerous Break key (one of the keys you'd presumably need the least) sat directly to the right of the oft-used Backspace key. Woe to the student who typed a term paper on this beast.
Also checkout, 🙂
25 Impressive Workstation and Workspace Setups For Geeks