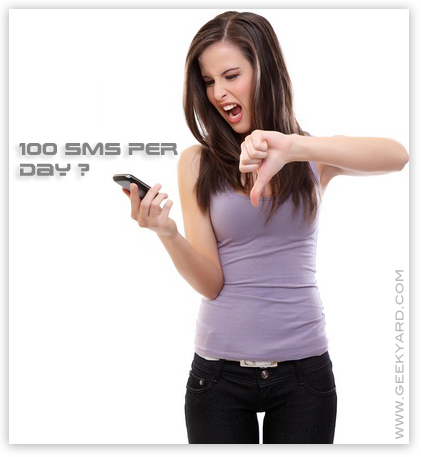 Why is the Government so interested in TRAI SMS regulation? After passing this regulation is there any improvement in reduction of Spam and Advertisement SMS? The answer is "NO"
Yesterday I received a sms from Airtel stating,
"As per TRAI directive, eff 25-Nov, pack benefit will be applicable upto 100SMS/day on your airtel mobile. Posy 100SMS, charges will be Local-Re1, STD-Re1.5 & ISD-Re5."
These kinds of messages really irritates a lot. The Indian Government is using TRAI as an tool to coverup the fast spreading of awareness among the people about Corruption and poor laws against terrorists.
Important Articles on TRAI SMS Regulations:
What do you think about TRAI regulation? Is this anyway going to benefit anyone?
We are getting 100's so Spam emails and SMS. Instead of penalizing those tele marketers. Why the hell they keep on restricting the sms?
I totally disagree with the judgment and reason given by TRAI for these restrictions. The politicains need to coverup their MISTAKES and need to CHEAT people once again and come into POWER.
Their ultimate goal is "Stop fast spreading of corruption awareness among youngsters" Nothing Else!!!