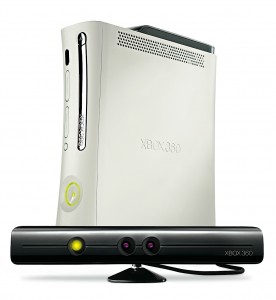 Hi geekyardians,
Wow, it's been a great summer for all the hardcore gamers around the world because the MICROSOFT has finally unveiled its newest gaming avatar called the "MICROSOFT XBOX 360 KINECT" and it is also code named as "PROJECT NATAL"
This seems to great competition for the NINTENDO who has already stepped into the motion sensor gaming while SONY is catching up behind the MICROSOFT to launch its motion sensor gaming by this year end. Let's leave this war and turn our attention to this beautiful gadget.
You may think what's new in this avatar. Have you ever felt that your hands get tired playing with the joystick or have you ever felt that you want to play a game as in "JOHNNY QUEST" the animated series. Well then, your wish comes true here. In MICROSOFT XBOX 360 KINECT here you need not to control the player because you are the player. The XBOX360 comes with the separate camera with motion and voice capture sensors. ALL you need to do is to stand in front and make some moves the camera captures it and do the same to your avatar in the screen.
If you think that's all then you are wrong. Apart from just being a gaming machine it also has the facilities to watch movies, TV channels and whole lot of stuff. While watching movie or TV forgot the remote just give a voice command what you want to do and that the xbox will do.
Watch this Video for more info,
Microsoft Xbox 360 Kinect Launches November 4
I know you are eager to get your hands on this thing but sorry you need to wait till November 4, 2010.