Google adsense as introduced lots of new features in recent days.The cool new Adsense interface as made adsense tracking very simple 🙂 Now the Adsense team added a new feature to new Adsense interface and that's reporting by country.This report will be highly useful to checkout which country traffic is contributing high Adsense income.
If you are newbie to Google Adsense, Checkout
10 Ways Google Detects Invalid Clicks
Steps to get country reporting in Adsense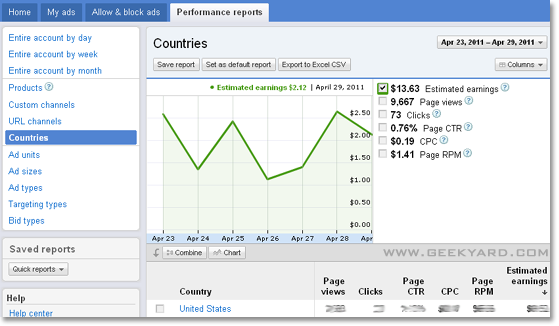 Login to your Adsense account.
If you are not using new Adsense interface. Just click "Try new Adsense interface" on top right corner.
Goto Adsense dashboard, click on performance tab.
In left sidebar click on country tab.
This feature is a boon for people who are working on Adsense Optimization. 😉