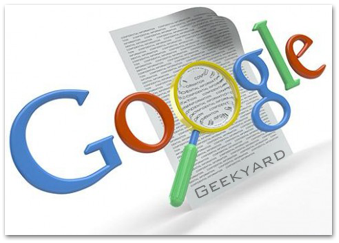 Try Google Instant search which will show results as you type a query.Just head to Google Instant Search page.This experimental search won't support for slow Internet connection.
I tried searching Geekyard in Instant search.As I typed the keyword the results are automatically displayed. If your search query has various suggestions, you can scroll up and down and the page will automatically update to reflect what would happen if you had actually searched for that.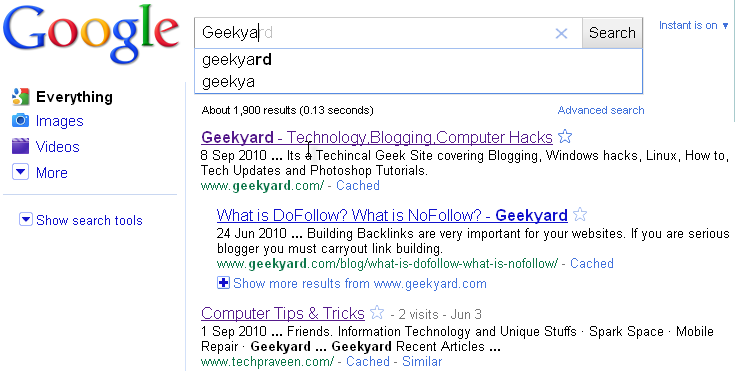 Watch Google Instant Official Video,
Advantages of "Google Instant"
1. Faster Searches: By predicting your search and showing results before you finish typing, Google Instant can save 2-5 seconds per search.
2. Smarter Predictions: The top prediction is shown in grey text directly in the search box, so you can stop typing as soon as you see what you need.
3. Instant Results: Start typing and results appear right before your eyes. 🙂
Please note that
Google Instant
supports only
latest browsers
like 
Chrome v5/6, Firefox v3, Safari v5
for Mac or
Internet Explorer v8
.