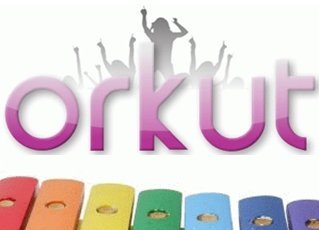 Now
scammers
are tricking
Orkut users
into pasting
malicious JavaScript code
in their
browser's address bar.
The users are promised of receiving a
free recharge code
for their mobile phones.  This type of scam successful. This might be because over
70% of Orkut users
are from
Brazil
or
India
, countries where rechargeable prepaid phone cards are more popular than monthly subscriptions.The users who run this jave script end up with their
Google login credentials stolen
.
It all starts with users receiving a link on Orkut that takes them to a website displaying a big banner that reads: "Recharge your mobile here!"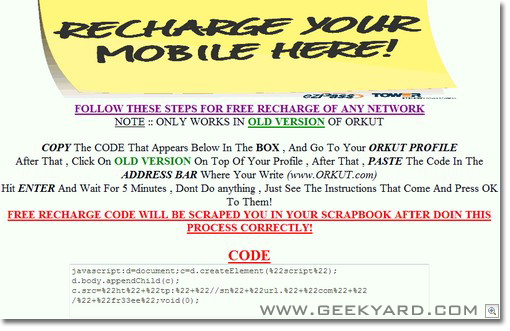 According to information presented on this page, the user will receive a free recharge code in their Orkut scrapbook if they copy and paste some JavaScript code into the address bar.
Doing so will force the
browser
to access a
Snurl.com shortened URL
. "That triggers a big page of javascript code located at o
rkutaddict(dot)net/freerecharge/dpd(dot)js
. At this point, the path branches off depending on whether you're logged into Orkut or not," Christopher Boyd, a security researcher at Sunbelt, explains.
Read these interesting posts about Orkut,
How Was Orkut Formed ?
Orkut Statistics Page – Know Who Dominates Orkut