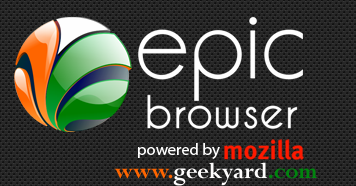 The Epic Browser is the first-ever web browser for India. The Epic Browser is built on the latest Mozilla platform. It loads web pages atlightening speed.Its a free web browser for windows operating system.This wonderful feat has been achieved by Hidden Reflex, asoftware and web application product startup based in Bangalore.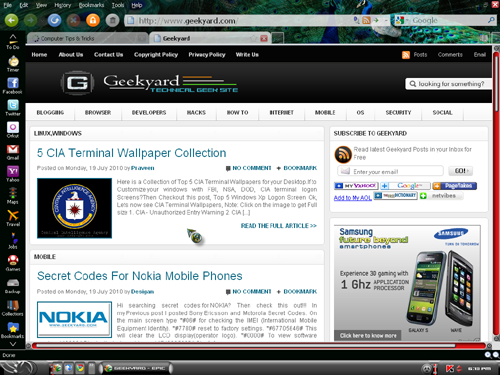 Cool Features of "Epic Browser"
More than 1500+ Indian themes and wallpapers ranging from freedom fighters to film stars to represent the unity in diversity of the country.
First Browser with All Indian Languages(Hindi, Gujarati, Marathi, Kannada, Telugu, Bengali, Tamil, Malayalam, Urdu and Punjabi).
Useful sidebar widgets like Gmail, Yahoo, Travel,  Stocks,  Maps,and Jobs.
File backup and My Computer utilities.
A word processor to create or edit documents.
India specific news from popular publications.
10,000+ Firefox plugins work in Epic 😉
Security features:
Inbuilt Antivirus & Anti-spyware Powered by ESET NOD32: Epic eliminates any kind of Virus for free.
Malicious Website warnings: It warns you if you're about to visit a web site known to host viruses or malware.
Anti-Phishing Protection powered by WOT: The domain name is also written in Bold, so you know if you' are at Indianbank.com orIndianbankphishingsite.com.
Privacy features:
1 click Private Data Deletion.
1 click Private Browsing.
Flash cookie deletion built in. (The first browser ever to kill them).
No Browsing Reports. Epic does not store your browsing or search data.
When I installed and opened Epic for first time. I was surprised to see our National bird peacock with full blown feathers.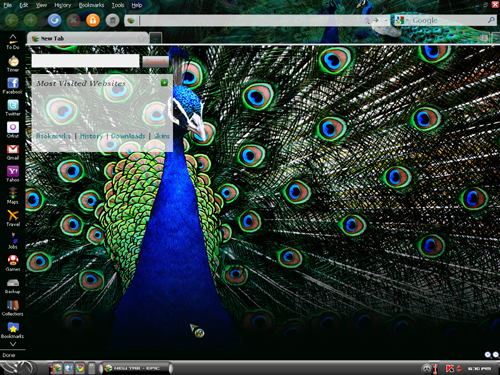 It was really cool 🙂 .There were so many sidebar applications for easy navigation.Personally I like Epic browser very much.I wish all Indians to use this browser and spread this news to your friends. 🙂