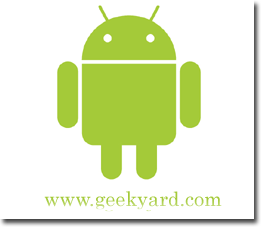 Android continues to make way to market share from the iPhone and other mobile platforms, now accounting for 25 percent of mobile operating systems in North America. That's a 2 percent increase, month-over-month, and an 18.6 percent increase year-over-year.
Devices running Google's Android mobile operating system now account for 25 percent of mobile web consumption in North America, up 2 percent month over month and an 18.6 percent year-over-year increase, according to new data published by web metrics firm Quantcast.
The Android platform now represents 17.2 percent of the global smartphone market, overtaking iOS as the world's third most popular smartphone OS and edging past BlackBerry to emerge as the top-selling OS in the U.S., according to data published last month by research firm Gartner. Worldwide sales of Android-powered devices topped 10.6 million in the second quarter of 2010, up from just 756,000 a year ago, at which time Android made up only 1.8 percent of the global smartphone market.
Android's expansion across devices has also been encouraging to the gaming market, with Spin3 and Microgaming teaming up to offer new platform options for the Android Market. All Slots Mobile Casino is the first client to launch a new title on Android, with more games emerging in the coming weeks.