Android mobiles are widely used now a days by most of the people across the Globe. And it's a boon for Game lovers since they can spend most of their time in playing games while travel and even at work place ;). Here is a list of Top 5 android games for Smart Phones. If we missed to add any of the most played games please update them in comment section.
Top 5 Best Android Games For Android Mobiles 
1.Temple Run 2: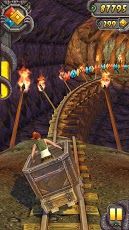 Temple run is the most downloaded and played game on android OS.With over 170 million downloads, Temple Run redefined mobile gaming. Now get more of the exhilarating running, jumping, turning and sliding you love in Temple Run 2!
Navigate perilous cliffs, zip lines, mines and forests as you try to escape with the cursed idol. How far can you run?!
Get Temple Run 2 from Google Play Store
2. Subway Surfers: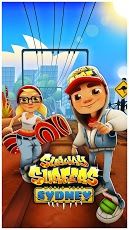 Subway Surfers is one of my favorite game which I use to play during office travel hours :). i
DASH as fast as you can!
DODGE the oncoming trains!
Help Jake, Tricky & Fresh escape from the grumpy Inspector and his dog.
★ Grind trains with your cool crew!
★ Colorful and vivid HD graphics!
★ Hoverboard Surfing!
★ Paint powered jetpack!
★ Lightning fast swipe acrobatics!
★ Challenge and help your friends!
Join the most daring chase!
A Universal App with HD optimized graphics.
Get Subway Surfers from Google Play Store
3. Angry Birds Star Wars:

Join an epic adventure with the Angry Birds in the legendary Star Wars™ universe! Use the Force, wield your lightsaber, and blast away Pigtroopers on an intergalactic journey from the deserts of Tatooine to the depths of the Pig Star — where you'll face off against the terrifying Darth Vader, Dark Lord of the Pigs! Can you become a Jedi Master and restore freedom to the galaxy?
Time to grab your lightsaber and join the adventure! May the birds be with you!
Get Angry Birds Star Wars From Google Play Store
4. Need For Speed: Most Wanted

Need for Speed Most Wanted is yet another version of EAs popular racing game series.This is most played racing game on PC/PS2.It is an immersive, high-quality game. Need for Speed Most Wanted is an immersive, high-quality game. Please note that it requires a 550MB+ download and roughly 1,900MB+ free space on your device. To speed things up, we recommend connecting to WiFi.
Get Need For Speed Most Wanted from Google Play Store
5. Fruit Ninja:

Fruit Ninja is a juicy action game with squishy, splatty and satisfying fruit carnage! Become the ultimate bringer of sweet, tasty destruction with every slash.
Swipe up across the screen to deliciously slash fruit like a true ninja warrior. With three games modes in single player and worldwide leaderboards using Openfeint, the addictive gameplay will keep you coming back for even higher scores.
Fruit Ninja features three packed gameplay modes – Classic, Zen and the new Arcade, featuring powerups including Freeze, Frenzy and Double Score! The bonus Dojo section includes unlockable blades and backgrounds, and you can also unlock achievements and post scores to the online leaderboards with Openfeint.
Fruit Ninja is the original and the best slasher on Android!