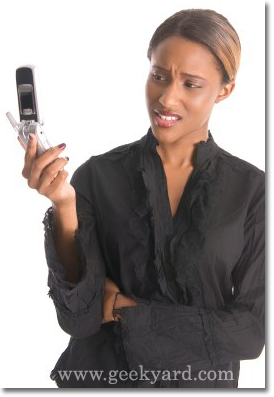 Here comes another Crap Rule from Indian Government. After TRAI 100 sms/day regulation now comes DoT SMS restrictions. Its worst than before, the Sms limit is restricted to 5 SMS/day. Telecom Operators in India have banned Bulk SMS/MMS To Not More than 5 at one Go !! as per the instructions given to them by DoT / TRAI / Government Of India : Ministry of Home Affairs.More than five SMS or multimedia messages from one number cannot be sent in one go. All multimedia messages with attachments more than 25 Kb have also been banned. The ban applies throughout the country . Recently only Delhi High court has lifted the cap on sending 200 SMS per day set by TRAI for personal usage.
Important Articles on TRAI SMS Regulations:
Though, The Ban Covers SMSs at one Go , Major Telecom Operators like in India have Simply Capped The Daily SMS Limit to JUST 5 SMSs/Day
Why This 5 SMS/Day Restriction?
The Later Order was given by Govt of India due to the North-Eastern Exodus The messages appear to be intended to panic northeasterners, send large numbers of them back to their home state, and foster fear of Muslims. Those developments could set the stage for sectarian riots, always a concern in a country that has seen such clashes break out frequently.
The home minister has said an inquiry is underway. But so far officials have not shared information about the source of these messages
Although, the Ban Covers SMSs at one Go, The Telecom Players like Airtel,Tata Docomo,BSNL,Reliance have completely capped the SMS limit to JUST 5 SMS/Day!!!
Even in way2sms.com they have added the text "Please do not send any kind of religious or Hurtful SMS."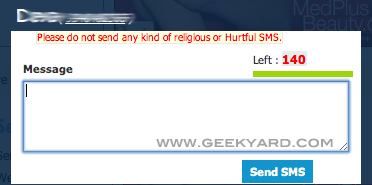 When A Subscriber tries to send any sms, after the sms count has reached 5 , they get the Error SMS From Telecom Operators.
Do you think is it fair for Indian Govt to take such actions?