Kindle Fire is an well known Tablet having some nice Specs and runs on Adnroid,the only thing which is against it is the Battery Life,However it comes with an 8 Hour battery Life but as we know that it's not sufficient for the user as we used it a lot So here are some tips to Improve the battery Life of Kindle Fire.
Tips to Improve Battery Life of Kindle Fire
1. The first Place where the Battery is consumed is when you Turn on your Kindle Fire,If you will use the Sleep Mode every time you use the device this will help you in saving the Battery Life of device,you can switch the device in sleep Mode by pressing power button present at the bottom of Tablet.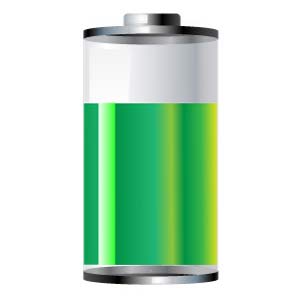 2. Kindle uses Lithium ion Batteries and Lithium ion batteries don't like too Hot or Cold Temperature therefore keep them at Neutral temperature to save the device from any adverse effects.
3. Whatever device you are using the main thing where lots of battery is consumed is the Brightness of device.So,Keep the Brightness as Low as you can.You can access the Screen Brightness Settings from the Settings.
4. Keep the WiFi Turn Off it'll be always advisable to keep the WiFi turn Off when you are not using it.You can turn off it easily from the settings menu from the top of device.
5. Whenever you Charge the Device,Don't unplug it until the device is fully charged and don't charge them until the battery is low, if you will charge the battery when it's almost full and leave them Plugged to charge may have some adverse affect on the battery in the future. And don't use them while they are plugged for charging.
6. Always keep your eyes on the apps that are installed in the device and especially on those apps who requires more processing power and Memory.There are also some apps which can be used for this purpose like Badass memory Monitor(After installing, start the app just navigate to "app usage" Here you will be able to see the apps sorted in the terms of power usage.