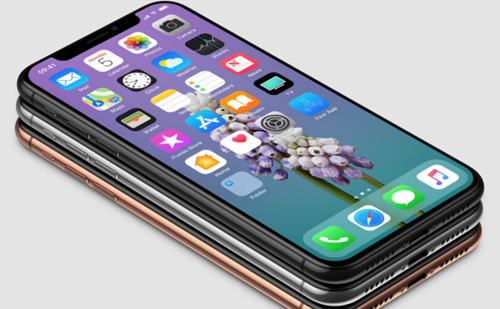 As Apple introduced its much-awaited iPhone X in India on Friday amid heavy demand, only a few from those who had pre-booked it in the first slot received their units as retailers and online players were handed over a thin supply of the Rs 89,000 (starting price) device on Day 1. In this article let's see some useful apps to utilise the iPhone to the core.
Before we begin checkout the following useful iPhone Articles:
10 Useful Must have iPhone Apps Which You Must Know
Apple's iPad remains the must-have tablet. Its portability, massive screen and impressive specs make it a great platform. From productivity apps, media players, social media tools and everything else in between. From magazine and news readers to productivity and photo editing tools, we take a look at 10 of the best iPhone apps that take advantages of the tablet's massive screen space and solid specs.
1. Tweetbot

The standard Twitter app is fine for basic use, but if you're looking for something more fully featured, check out Tweetbot, a $9.99 Twitter client that adds a ton of extra features with the Twitter power user in mind. Users gain access to granular mute filters for things like users, hashtags, and keywords, as well as a detailed activity and analytics view that quickly summarizes your interactions, mentions and retweets. Tweetbot may be overkill for some users, but if you spend a lot of time on the microblogging network, it's going to make your life a lot easier.
2. Snapseed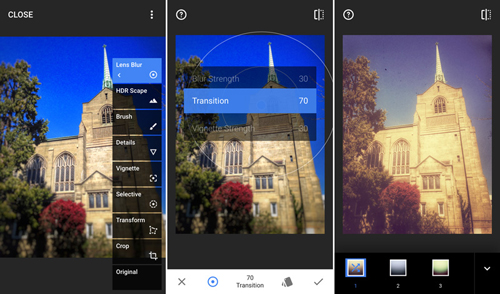 Snapseed's an old mobile photo-editing favorite, and Google incorporated many of its editing features into the Photos app, but development isn't dead on this old reliable. Snapseed 2.0 revamps the interface, and combines the old selective area edits with new one-touch edit tools and filters, transform and brush editing tools and a powerful layer for working on your image edits. The new interface and the loss of the Grunge filter hasn't pleased everyone, but Snapseed 2 is an impressive free mobile photo editing app.
3. Spotify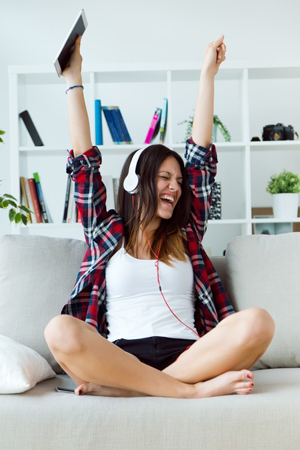 Spotify has become synonymous with online streaming music, thanks to its familiar interface, Facebook integration and massive song library of more than 20 million tracks. Mobile and tablet users can choose to listen to music from any of the artists, albums and playlists in Spotify's massive library, and premium users can enjoy an ad-free experience and the ability to download music for offline listening.
4. Facebook and Messenger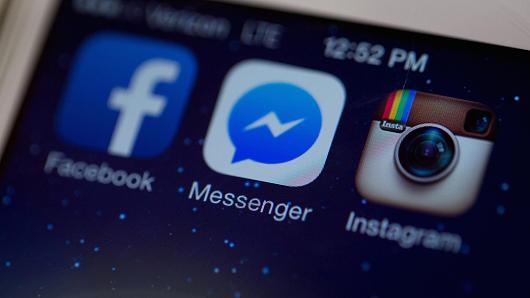 Facebook is a ubiquitous presence in today's social media world, and the Facebook mobile app keeps you in touch with your family, friends, contacts and groups. The Facebook mobile app compresses much of the website's functionality into a mobile package, allowing users to post and share status updates and photos, view notifications and keep updated on their news feed. One caveat? Facebook split off the messaging features into a separate app, Facebook Messenger, so if you want the full experience, you'll want to install Messenger on your iPad as well. (That app includes texting, voice messaging and call functions.)
5. Lastpass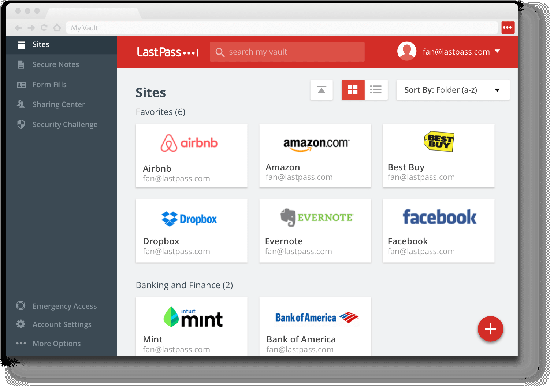 Passwords and logins are a hassle unique to the information age. LastPass is an excellent password manager app. While the LastPass iOS app was already a pretty solid password generator and vault, support for Safari extensions in iOS means that LastPass can integrate itself into the built-in web browser and provide form and password autofilling to your iPad.
Additionally, a major update has unlocked cross-platform passwords syncing for all users, allowing you to sync your password vault between your iPad, Mac, PC or Android phone for free.
6. Overcast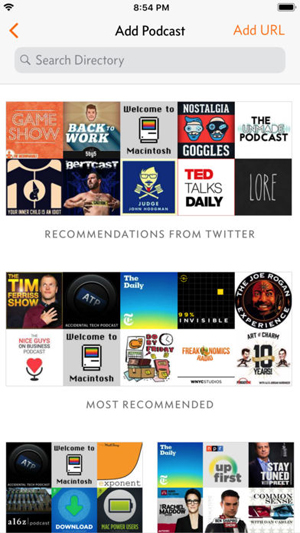 This App is our favorite iOS podcatcher, offering a great combination of clean design and powerful audio and podcast management features. It deftly handles episode playbacks and downloads, sends notifications of new episodes, and can play offline or through streaming if you need to save some space. It also has some nice audio features.
Voice Boost normalizes the sound levels of speech, automatically raising quiet voices and lowering loud ones. Smart Speed automatically cuts away at gaps and silence in the podcast, speeding up play without distorting audio.
7. Chunky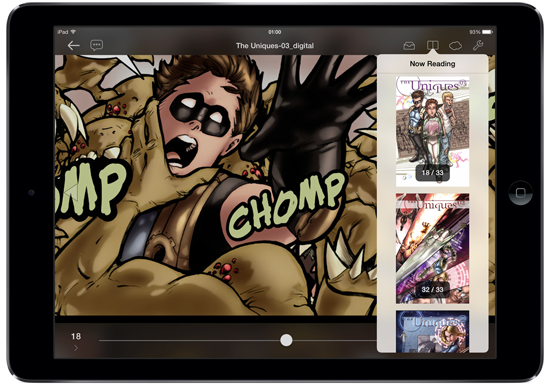 If you're looking for an app to read DRM-free comics, check out Chunky, a free and feature-packed comics option for the iPad. On the technical side, Chunky supports CBR, CBZ and PDF comics, as well as metadata tags from ComicRack and ComicBookLover. A smart upscaling mode does its best to render even low-res files as crisp as possible, while multiple view modes (single page, two page and right to left) let you read how you like. There's even an auto-contrast/tint fix to adjust for faded comic scans. The app can download comics from your cloud storage services, such as Dropbox and Google Drive, straight into the app's self-organizing library. Plus, a parental lock allows you to flag and hide titles behind password protection.
8. MyScript Nebo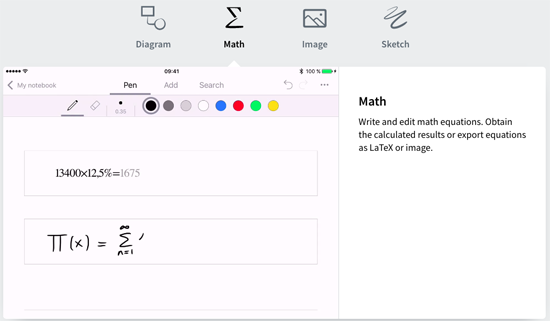 MyScript's Nebo is a feature-rich note-taking app built with the iPad and the Apple Pencil in mind. Featuring MyScript's Interactive Ink technology, Nebo automatically parses your handwritten notes into text. Easily format your text, add extras like emphasis, underlining, bullet points, diagrams, mathematical notations, and picture annotation. Users can write equations and calculate or export to LaTeX, export text into Microsoft Office documents or text files. And search through your notes to quickly find something you've scribbled down. MyScript Nebo is an incredibly versatile note taking tool.
9. PDF Expert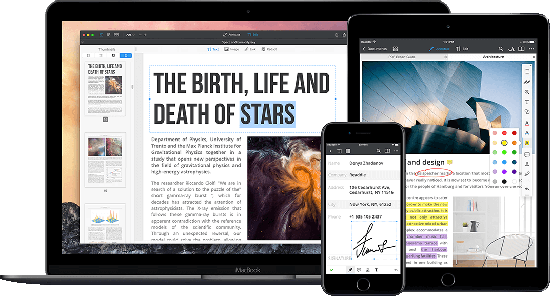 PDF Expert line of apps is among the most impressive premium PDF tools available for mobile users. It can open the full spectrum of PDF files, including password protected and form-fillable documents. The app also supports a variety of other document formats stored locally or in the cloud. Drawing tools, highlighting and other text annotation tools provide the means to mark up documents. You can also do text search, PDF links and other navigation tools make getting to where you want a snap.
10. Paper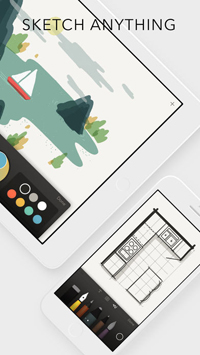 Paper by Fifty Three may have started life as a drawing and notebook app.  It has expanded its functions to include checklists, photo annotations and general note-taking. All while retaining the app's expressive drawing engine and analogue feel. Users can easily bring together checklists, notes, and annotated photographs into a notebook system for easy organizing. Once you're done, your work can be exported into PDF, Keynote or Powerpoint formats for easy use. Whether you're looking for something to doodle with or a useful productivity tool. Paper delivers the goods, and is a joy to use on the iPad's big screen, particularly with the Apple Pencil.