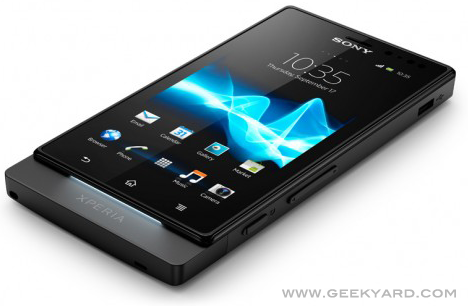 Tough Sony Xperia Sola comes with lots of features it's of the main problem is RAM. Sola got only 512MB RAM and it gets hanged when running out of memory. Sometimes inorder to refresh the memory I press Power Off button and try to turn it off. During that time the mobile hangs in Power off position. How to Turn off the mobile in this situation? If you are facing this issue then follow the below step to fix it.
How to Fix non responding Xperia Sola?
Just try Force Shut Down by pressing Power button + Vol Up + wait for 3 rumbles (make it 4 if you count the first standalone rumble). It will shutdown and you can start your phone normally by pressing Power key again.
That's it 🙂 Problem solved. What to know more about the Pros and Cons of Xperia Sola? Continue reading…
Pros and Cons of Xperia Sola
Xperia Sola includes a super-crisp Reality display with Floating Touch and a powerful dual-core processor, which promises tp run Gingerbread perfectly smooth. It also has NFC, and the retail package comes with a couple of NFC tags to play around with.
Pros of Sony Xperia MT27i Sola
Floating touch display
Dualcore Processor
LED display
Bravia Engine
HD video recording
NFC support
Cons of Sony Xperia MT27i Sola
Only 512MB RAM
Non user-replaceable battery
Personally I feel Sola is better than Xperia J.
Best offer for Xperia Mobiles: Buy Sony Xperia M from Flipkart.com