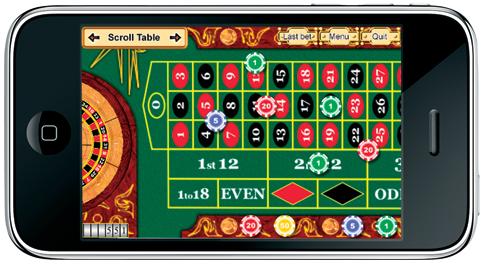 Gambling has been around forever, and when we say forever, we mean forever. If you take a serious look back in history, you'll see that it's been in existence for thousands of years, and while it is far more sophisticated these days the allure of winning a prize due to a degree of tactical choices combined with sheer luck, still draws people as much today as it did back then. For many, the closest they would ever come to gambling is by purchasing tickets in a raffle or by playing a few games of bingo at the local community hall. Few had the opportunity to enter a real brick and mortar casino and even fewer had the opportunity to try their hand at the various games on offer, but these days things are quite different.
Whatever game you might be interested in trying, believe me, there's an app. Yes, there are a lot of terrible apps, and possibly more terrible ones than decent ones, but through the process of elimination I'm sure you'll agree with us that some gambling apps are honestly quite fantastic and worth a try. Here are our top 3:
Slots by Jackpotjoy. This game gives you the feel of being right inside a Las Vegas casino. Millions of players have played this game and there have been over 5000 five star reviews worldwide. This particular game can be enjoyed on your tablet or smart phone and is extremely easy to play. At present there are 10 different slot games available with a new slot being released at least every 2 weeks. Some of the best slot games can be found at jackpotjoycasino.com who are always striving to provide the best online gaming experience to its users. You are able to connect with Facebook and even share free coins with your friends.
Lucky Gem Casino by Gamesys Ltd. is also another great slots app to explore. With a free play option you are able to enjoy its classy interface and entertaining graphics. There is great variety, a few unique features and also free bonus coins. We found this game to very pleasing when it comes to value and were impressed by the amount of bonus coins up for grabs.
The third game which tops our list is Best Casino – Slot Machines by Diwip Ltd. With a very strong Vegas feel, as well as beautiful high-quality graphics and sound effects, this app is rather impressive. Offering all the usual features plus the advantage of receiving free coins daily after 4 hours of play and unlocking and winning progressive jackpots, there is plenty on offer.
There are plenty more android casino apps to choose from, but if you've never played and are looking for a place to start, these three would probably give you the best overview of what to expect from a quality gambling app.