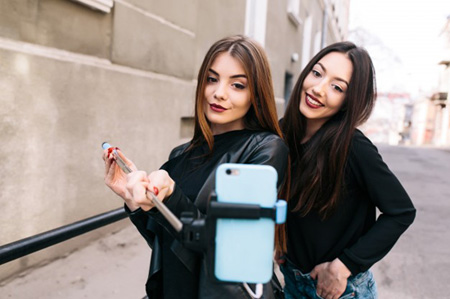 There's no denying that smartphones and smart-devices have taken the world by storm, with just about every person having a miniature super-computer sitting snugly in their pocket. Smartphones are designed to make our lives easier, providing us with everything from a portable photo gallery to an exciting arcade and even access to infinite knowledge!
While many people seem to only use their smartphone to share selfies, crush candies and laugh at cat videos, an almost endless range of fun, useful and innovative gadgets and accessories have emerged, taking the technology to a whole new level.
With everything from life hack-type gadgets to advanced photography and elevated ways of playing games, there's undoubtedly something perfect waiting for everyone.
We live in a world of smartphones, smart cars, smart TVs and even smart watches, so why not opt for a smart guitar?
This fantastic gadget makes it possible for everyone to perfect the art of playing guitar, without having to actually own the instrument.
Thanks to the infrared sensors on the fretboard, each note that you play can be paired directly to your device.
Once paired, the many audio editing apps compatible with the gadget allows you to make magic happen!
Universal 12x Telephoto Camera Lens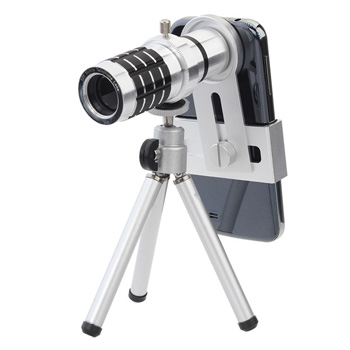 This nifty 12x fixed optical zoom and tripod accessory is perfect for professional and amateur photographers alike.
Thanks to the universal attachment, this gadget is compatible with most smartphone models, allowing you to snap photos and videos that other smartphone users could only dream of. 
The iPhone Slot Machine
Who doesn't love the thrill of a casino? With bright flashing lights, energetic sounds and the excitement of hearing those jackpot bells chime.
The iPhone Slot Machine takes online casino games up a few notches, allowing players to experience the casino buzz from the comfort of their home – while still sitting in their pyjamas and slippers!
Simply slide your iPhone or iPad into the docking station and use the slot arm to spin the reel. While this gadget is only compatible with a few online casino games at the moment, the rising popularity will surely see the gaming options increase with time.
Parrot AR Drone 2.0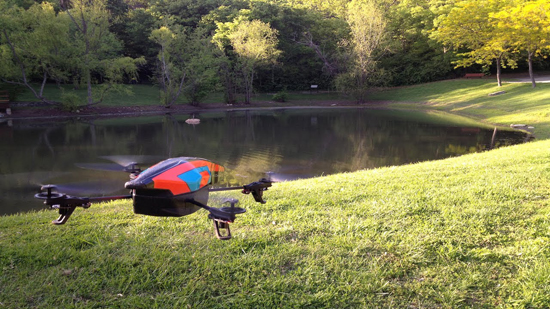 Whether you're into aerial photography, or simply want to experience the excitement of piloting your own drone, the Parrot AR Drone 2.0 is one of the best choices.
Version 2.0 is faster and stronger than before, with the elegant front-facing camera making it possible to snap some truly breathtaking photographs and videos.
Photos and videos are sent straight to your smartphone, giving you the option to edit and share the beauty with the rest of the world.
Virtual reality is the future, with many exciting VR games and apps being released on a daily basis. With this in mind, the Samsung Gear VR is a perfect accessory for anyone who owns a recent Samsung smart device.
With the internet quickly being filled with some absolutely stunning 360-degree videos, a click of a button is all that's required for this VR gadget to transport you directly into the action!