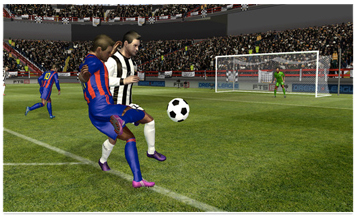 Are you a Football or Soccer lover?Who doesn't love football? Of course most of us love playing and watching Football games. Even though there are many games available int he market, we have shared the best here.In this post we are going to see 3 most interesting football game apps for iOS users. No doubt these games will make you get addicted.
Naturally, people not only love to watch the game, but of course, they wish to play it. All the games shared here are not only interesting but also FREE.
3 Best Football Games for iPhone, iPad Users
Football is a healthy sport and billions across the globe got addicted to it. There are many advantages for Football Games and I have listed few important things here.
Advantages of Playing Football:
Health Benefits: Playing Football increases strength, accuracy, body coordination and more.
New Friendships and continuos Teamwork.
Increase in Physical and Mental Toughness.
Learning Discipline
Work Ethics.
1. Dream League Soccer

Dream League Soccer is one of the best soccer games available out there.
With Dream League Soccer you can build THE best team on the planet. Recruit real FIFPro™ licensed superstars, build your own stadium, and take on the World with Dream League Online as you march towards glory, on your road to Soccer Stardom!
Cool Features of "Dream League Soccer"
FIFPro™ licensed players brings the most authentic Dream League Soccer experience to your hands!
Freedom to create, customize and control your very own Dream Team!
6 Divisions to work your way through, and over 7 Cup competitions!
Build your very own stadium to showcase your superstars!
Develop your players with more accuracy and intent
Sync game progress between devices with iCloud!
ReplayKit & ReplayKitLive support to save and share your moments of glory!
Exclusive soundtrack.
Download: https://itunes.apple.com/in/app/dream-league-soccer/id1010704842?mt=8
2. FIFA Mobile Football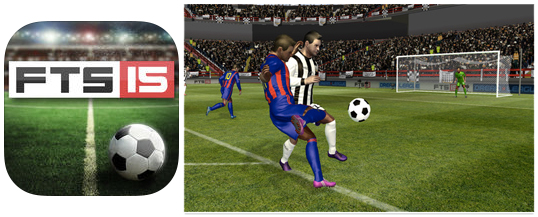 Playing football has never been more exciting than in the new FIFA Mobile! You can easily build and manage teams. Whether you're a savvy veteran or just starting out on the football pitch, FIFA Mobile is bigger and better than ever, completely redesigned. If you like to play sports games online, bettingtop10.com provides a good list of games and entertainment.
FIFA has got more than 30 leagues, 650 real teams, and 17,000 real players. And this makes FIFA Mobile an authentic football experience you won't want to put down. Score big with your favorite stars—from rock-solid defenders to free-scoring forwards—and immerse yourself in the world's most popular sport!
Cool Features of "FIFA Mobile Football":
Play with unrivaled Authenticity
Manage your ultimate team
Attack to win
Keep up with live events
Join a league, conquer the world
Download: https://itunes.apple.com/in/app/fifa-mobile-football/id1094930513?mt=8
3. First Touch Soccer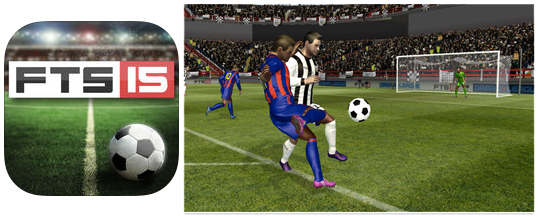 The First Touch Soccer is another beautiful game app for Football lover. It's realistic, immersive and most addictive. This comes with full of new features, modes, stunning graphics and improved gameplay.
NO DOUBT!!! FIRST TOUCH SOCCER IS YOUR GAME!
Key Features of "First Touch Soccer":
Lead your club to the Top

Breath-taking visuals & smooth animations

Rapid Gameplay

Daily match challenge

Download: https://itunes.apple.com/st/app/first-touch-soccer-2015/id901366161?mt=8
Conclusion:
In short, these games will make get addicted. No doubt, football games have better graphics, more sophisticated engines, online play, and plenty of other exciting features these days. You could also use your iPhone to keep track of training sessions and take your skills to the next level. Soccer fans, these games are for you!!!
Please share your favourite games in comment section.
See also, how to transfer iPhone apps between iPhone and iPad without iTunes.