Troubleshooting answers for you Troubleshooting Questions  🙂
Mac users mainly depend on three applications to keep their lives in order they are Address Book, iCal and Mail .When there occurs problems in those applications its difficult to find solution especially in Mac.Lets see some of the issues I would rather say, people mostly asks.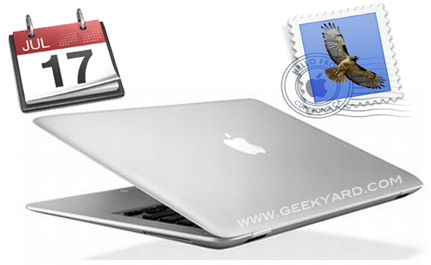 Trouble 1: Duplication of contacts in Address Book that doesn't match the original contacts.
To say we can combine those dupes and make it as one, some might think that the original may lost but to be specific it won't affect. For making that first Open Address Book and choose Card -> Look for Duplicates, after doing this the address book produces that details. Click Merge, so that now the information from the cards will be merged into a single card. You can also merge cards that have the same name but contain different information only thing is that you can assure yourself that Yes I can do it correctly. J
Trouble 2 : Transfer the contacts to another Mac and to another PC.
To say the truth it is really easy to transfer contacts to another Mac, just do the following.
In Address Book, just Choose File -> Export -> Address Book Archive. And just copy the resulting archive to the other Mac. After this Launch Address Book on that Mac, and choose File and Import.  You can find the archive and click it Open.
While transfer to PC is little bit harder I would say, First you must export the contacts in a Vcard format. You can do it by just Choose file->Export-> Export Vcard in address book but it will be exported to a single Vcard file,which your windows application cant read, so you must export in an individual Vcard. So inorder to do that Create a folder on the desktop of your exported contacts. Select those contacts in Address Book, and while holding down the Option key, drag the contacts to the folder you created, this will allow you to export as individual files and ready to be transferred to you PC  🙂
Trouble 3  : Syncronize iCal with Google Calender
First of all you should have added your Gmail account to your iCal, later you can choose whatever calenders you would like to sync, this can be seen in Delegation tab.
Launch iCal, and  choose iCal -> Preferences, and click the Accounts tab in the resulting window. Click the plus-sign (+) button at the bottom of the window. You can see an Add an account sheet in the Add An Account sheet, choose Google from the Account Type pop-up menu, enter your Gmail address and password in the appropriate fields, and click the Create button(phewww tis is simple as a piece of cake rite J). Now iCal verifies the account and adds it to iCal, Now in iCal's list of calendars, you will see a new calendar group called yourgmailname@gmail.com containing one calendar. To add other calendars associated with your Gmail account, click the Delegation tab in the Accounts window and enable the calendars you would  like to view and edit the same in iCal.
Trouble 4 : List of Old contacts that are no longer use are visible.
Here are some simple steps to solve this, First t, choose Window -> Previous Recipients and, in the Previous Recipients window, select all the entries and click Remove from List. You can purge this list more thoroughly by quitting Mail, or by navigating to your userf older/Library/Application Support/Address Book. When you relaunch Mail, the Previous Recipients window should be clear so that you should get fewer auto completed entries when you address your next e-mail message. As for old contacts that appear because they're in your Address Book, the only way to remove them is to launch Address Book and delete them one by one.
Checkout, Latest Mac – Tips & Tricks Articles from Techpraveen.com