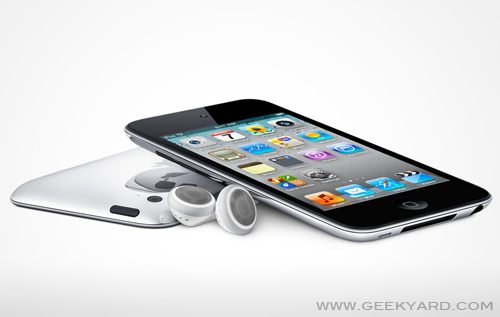 A delightful device i would say for every music lovers is the latest ipod's. Whatever may be the device it would have some problems. Here are some symptoms and cures for most of the ipod users that they would face. These are the basic problems that occur in your ipod:
What's the reason your iPod won't get start up?
Cure 1: Check the hold switch to be sure that it's not on. Even if it appears to be off, flick it back and forth a couple of times. If you have a remote control plugged into it, be sure that its hold switch is off as well. Dont do it in harsh way friends, you may break it up also..so be sure you do it in the right way 🙂
Cure 2: Plug it into a power adapter to charge it.Some may be so furious so that they wont check it whether they have charged the   battery or not. SO check it for sure,the battery may be so drained that it won't boot.
Cure 3: If you can get the iPod to mount on your computer, restore it with the latest iPod Software Updater that works with your iPod model.  To restore the iPod, run the latest version of the iPod Software Updater, which is currently iPod Updater . This updater contains the four updaters necessary to update all iPod models. To initiate the restore process, simply press the Restore button.
Check for the latest software, because many ipod services are leaving their latest new brands so check it.
Note that restoring your iPod erases all the data on it — music, contacts and calendars, and any files you've copied to it. If you want to keep the data on your iPod, back it up before restoring it.
Cure 4: If the iPod won't mount on the computer or take a charge, its battery may need to be completely drained. Put it aside for 24 hours and then try charging it. Anything can be possible only if we give it a try so try these steps friend. Hope you found out why your ipod isn't working.
What if the  iPod displays a folder with an exclamation point when it starts up?
Cure 1: Charge your iPod, it may be out of juice and confused. Sure this may be the reason for it, so plz check it up.
Cure 2: Update the iPod with the latest version of the iPod Updater that's compatible with your iPod. An incompatible version of the software may have been installed on your iPod. If updating doesn't work, restore your iPod. As i have already told you check for the latest version softwares. Everything needs to be upgraded right??? 😛
Cure 3: This symbol can also appear if the iPod's hard drive was formatted with an incompatible utility — for example, if you've partitioned it with a Windows or Mac disk utility.Just like the system problems. If this was done, restore your iPod with the iPod Updater .
Cure 4: This symbol can also indicate a dead hard drive. Like your hard drive may be infected with some virus.(Need to know about different types of virus visit my post).If nothing else works, contact the distributer Apple.
I hope its helpful for you 🙂