Safari is one of the most popular and fastest web browser in World.Reading RSS feeds in this stylish browser is another good experience other than web browsing 😉 .I my last post only I have discussed steps for subscribing to RSS feeds in Internet explorer.Now lets see how to do it in Safari too 😉
1. Goto the website wish you wish to subscribe for RSS feeds.
2. When viewing the webpage, you can find a small RSS blue button in address bar.

3. Click on RSS button.
4. This takes you to RSS feeds page.
5. At bottom right hand side their will ba Add Bookmark link.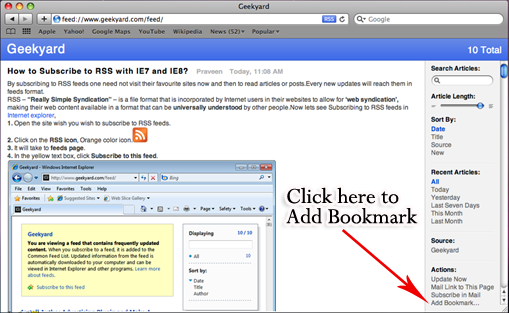 6. A new dialog box will appear.Give a RSS Bookmark Name.
7. Now head to Safari –> Preferences and click RSS options.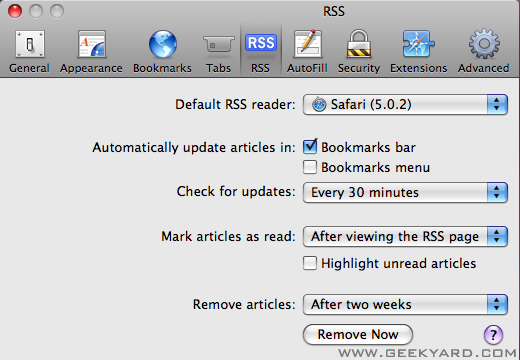 8. Click Automatically update articles in bookmarks bar and set check for updates time also.
That's it. You've subscribed to an RSS feed using Safari. 🙂