Problem:
Whenever I load Mountain Lion some applications like utorrent, Mail, Entourage, and ICal open on my desktop at startup. Each and every time I need to close these applications. This is annoying me. Is there any way to FIX this issue?
Fix Applications from Startup in Mountain Lion
Yes, there are two solutions to fix this issue.
Solution 1:
In Mac OS X Lion 10.7.4, uncheck the checkbox "Reopen windows when logging back in" when you Log off / Shutting down / Restarting the OS. This will fix the issue.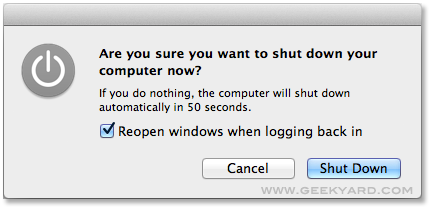 Solution 2:
Goto System Preferences –> Users & Group.
Click Login Items tab
Remove the apps that you don't want to load at startup.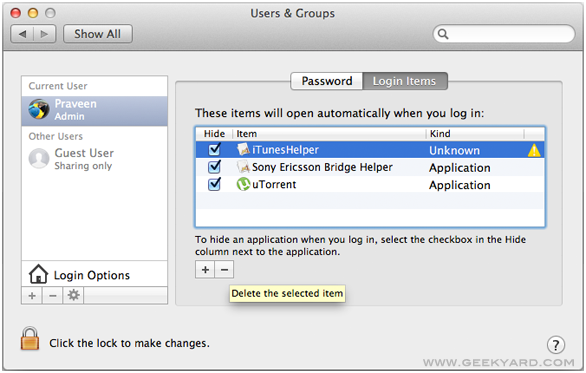 Hope this fixes the issue.