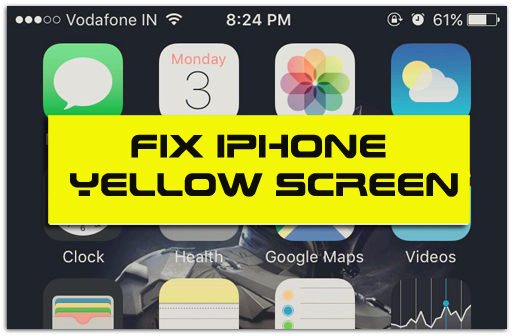 Problem:
My iPhone 7 suddenly turned Yellow screen and restarting the phone didn't fix the yellow screen issue. I turn my screen off for a while and I turn it back on its yellow again.Is my iPhone screen dead?
Answer:
No, your iPhone is not broken. The reason for yellowish iPhone screen is you might have accidentally turned on "Night Shift" mode.
Earlier, we saw fixing waiting iPhone apps in home screen.
How to Fix iPhone Yellow Screen Problem?
This yellow screen tint issue can be observed in iPhone 7, iPhone 6S, SE, 5S and iPhone 5. So, now let's see how fix this yellow screen issue.
Solution 1:
Swipe up from the screen bottom and launch Control Center.
 You can see "Night Shift Icon" is turned ON.
Just tap on that to turn off.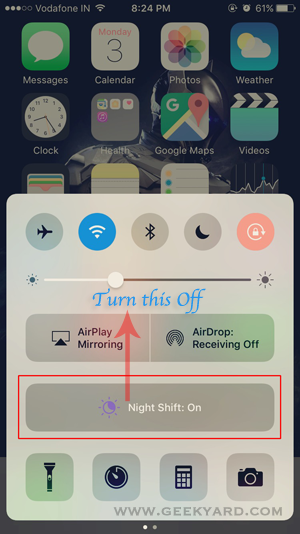 That's it you iPhone screen will be back to normal!!!
Similarly, you can also turn Night Shift on or off by this method. Just go to Settings -> Display & Brightness -> Night Shift and tap the switch next to Manually Enable Until Tomorrow.
Solution 2:
Navigate to Settings –> General and then to "Accessibility"
Tap on "Display Accommodations" and then tap on "Color Filters"
Flip the "Color Filters" setting to the ON position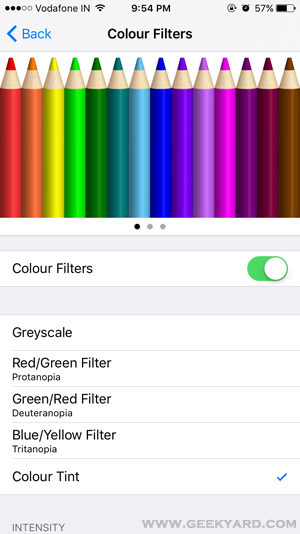 Unselect the "Color Tint" option from the filter list.
You can also adjust Intensity of other colours.
Yellow screen issue is solved!!!!
Why Apple Set Released Night Mode Feature?
Is Night mode feature that much important? Yes, Apple cares it customer and here is the reason behind this feature.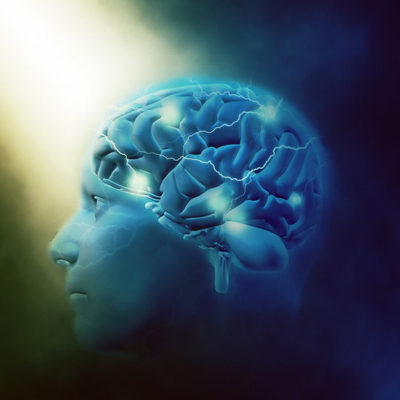 Night Shift, a feature Apple released with iOS 9.3. And this filters the daytime blue colors out of your iPhone. Ultimately, your brain this it's a night time.
Research has shown that the bright blue colors in electronic displays can trick our brains into thinking it's daytime. When we use our laptops or phones at night, this can interfere with our ability to go to sleep.
Get sound sleep with Apple's night shift mode.