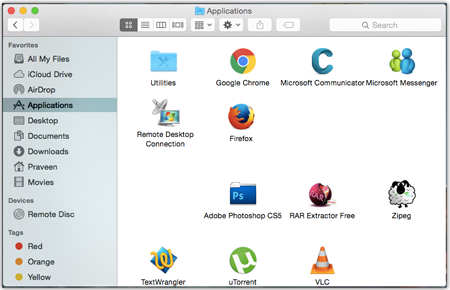 Problem
My files are arranged in a random manner in Finder. I tried arranging the files by Names or Types and they are got arranged in Good fashion. But after Mac restart I could see the files returns back to jumped fashion and looks like a mess.
I even tried arranging the files by Kind, Name, Size, Tags and Last date modified. But still the problem persists after each and every restart. Is there any permanent way to fix this issue? or Do I need to update my Mac Operating system for this simple bug?
So how to fix this bizarre way of icon arrangements?
In this post I am going to share two methods which will give permanent fix.
Solution 1:
This is automatic file arrangement method to fix bizarre file arrangement.
Just open the Finder or Folder which you wish to sort files.
Click View –> Arrange By –> And select None.
Now hold Option key, View –> Sort By –> Name.
Note: Only if you press "Option Key" you will notice "Sort By" option as shown in below screenshot.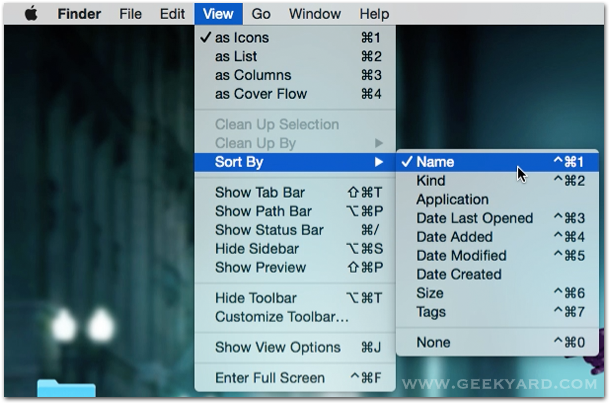 Restart your Mac operating system and check whether the files are arranged in good fashion. If not, try the next solution.
Quick Tip: Learn how to Shutdown or Restart Mac OS X from Terminal.
Solution 2:
Now we are going to see Manual sorting method. For me, the first solution didn't help. And I fixed the issue only by arranging files manually.
Select the files which are appearing in random manner.
All you need to do it just drag and arrange files manually.
Once you have arranged the files or icons in a sorted fashion; restart the Mac.
After restarting you will notice the bizarre file arrangement issue fixed.
Some Useful Mac Articles:
Please check the below Mac Troubleshooting articles which may be useful.
If you are facing any Mac issues, share it in comment section.
We will mail you the solutions.