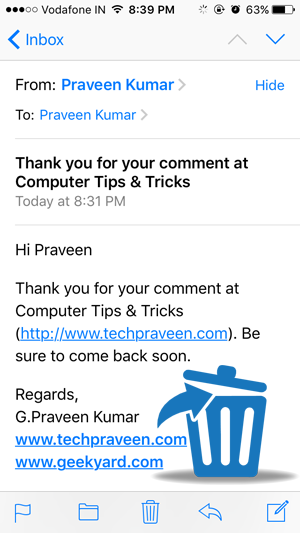 By default iOS displays "Archive Message Icon" in Gmail messages. But many times iPhone users wonder why "Archive Button" is provided instead of "Delete Button"? The answer is simple Gmail by default would like to protect your emails instead of removing it by accident also. In this post let's see how to replace Archive button with Delete button in Gmail messages.
Did you know? Your Gmail Account Creation Date – Checkout this article for more details.
Why Archive your Gmail messages?
With iOS, Mail archives Gmail messages on your iPhone, iPad, and iPod touch. Archiving messages allows you to store messages you're done with but don't want to delete.
When you archive a message, it moves to the All Mail folder. Mail doesn't delete the message from your Gmail account.
Why Delete your Gmail messages?
Getting unwanted mails and spams? And you to get rid off them in single click? Then you must change the Archive button to Delete Icon. Deleting messages allows you to completely remove the mails on your iPhone, iPad, and iPod touch.
Delete emails instead of archiving them on iPhone
Adding Delete Button for Gmail Messages in iOS is not a big deal. By following the below simple steps one can easily add delete button on iPhone, iPad, and iPod touch.
To turn off Archive, go to Settings –> Mail, Contacts, Calendars
Select the Gmail Account (Here I have selected my email id Praveen <AT> Techpraveen.com)
Click Advanced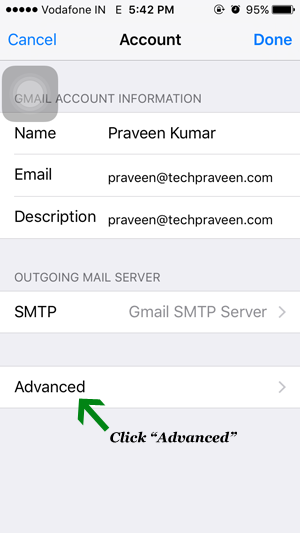 Goto Move Discarded Messages Into
Select "Deleted Mailbox" instead of Archive Mailbox.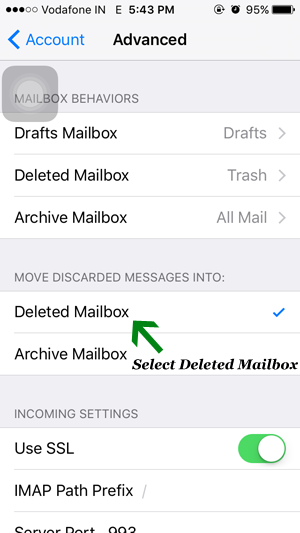 Go back to previous screen and click "Done"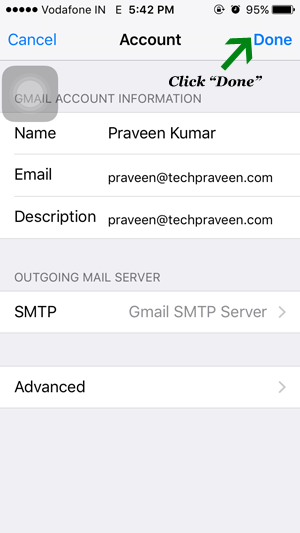 That's it now check your Gmail inbox. 😉
If you wish to get back Archive icon in your emails just goto Move Discarded Messages Into and select "Archive Mailbox".
Some Useful Gmail Articles: