How to view list of Started Services in the Command Prompt
Windows Net utility helps us to  interact with the services panel from the command line. From the command prompt, we can use this utility to start, stop, pause and continue services. we can also use this to display a list of services that are running on your computer.
net start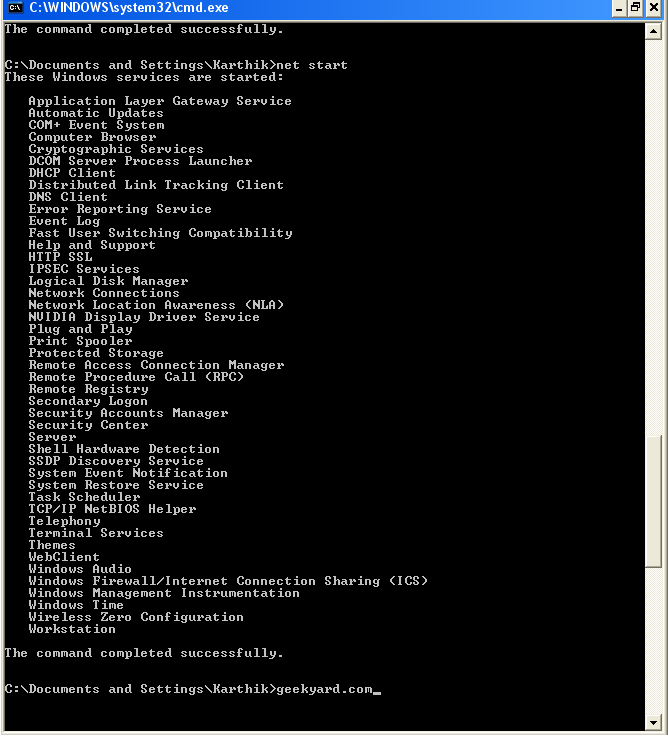 the command provides us list of services started.