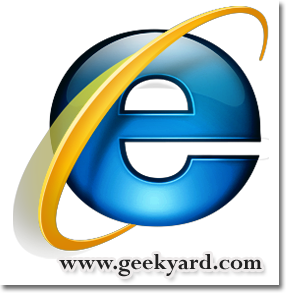 If you are not happy with Internet explorer 8 free web browser in Windows 7, just uninstall it in no time.Do you want to remove Internet Explorer 8 from Windows 7 ?
Steps To Uninstall IE8 From Windows 7
1. Press Win key + R to open Run.
2. Type optionalfeatures.exe and press ENTER key to open the Windows Features window.
or
Alternatively, click Start button, type "Programs and Features" and click the shortcut of same name that appears atop in the Control Panel list. On the left pane of open window, click the "Turns Windows features on or off".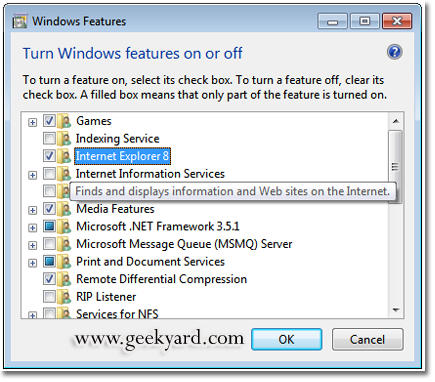 3. In Turn Windows feature on or off, clear the check box of Internet Explorer 8 and click OK button.
Just reboot your system, the Internet Explorer is gone [:p].