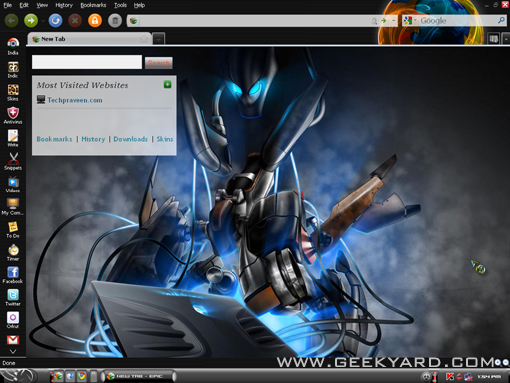 Recently I have posted about Epic Bowser – Bowser for Indians.Epic was build on latest Mozilla platform.There are so many unique features present in Epic like Sidebar widgets, first browser with all Indian Languages, Inbuilt Antivirus, word processor, file backups options and 1500+ eye catchy Indian Themes and wallpapers. Epic also allows user to set there custom wallpapers in Epic.Lets now see how to do that,
Set Custom Background Image for Epic Browser
1. Open Epic browser.
2. Click on Skins option under Most visited website tab.
3. Now select Custom wallpaper option in Epic Skins.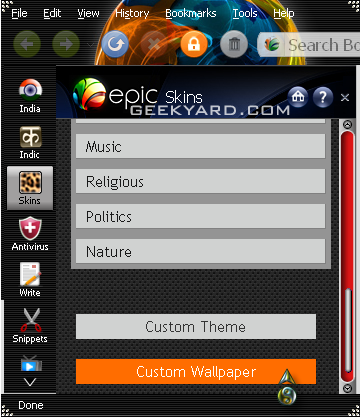 4. Browse and set a background image.
Note:
The image size must be 1024 * 768 so it fits correct.
Enjoy Epic by setting your own photos 😉
Checkout these useful posts,
Set a custom background image for Google
Add Background Wallpaper on your Pendrive