Many of us have encountered this "Your computer might be at risk" popup in Windows Xp. Whenever we install XP SP2 freshly or upgrade to XP SP2, a popup states that "Your computer might be at risk" for not having antivirus software installed or firewall is not enabled or automatic updates is off.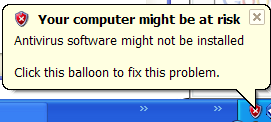 Note: You may have installed the antivirus software.
Inorder to disable the popup,  follow the below steps.
First open control panel and click on Security Center icon. Then on the left hand side u may see Resource section, in that click on "Change the way Security Center alerts me" .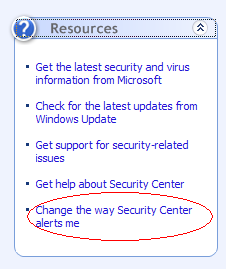 Now a dialog box opens which shows the alerts for various things. Now check or uncheck the listing for which you want to disable the Popup.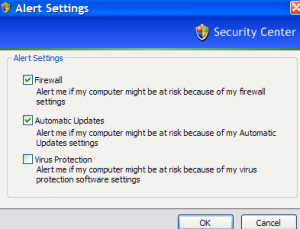 Then Click OK. Now after the next Reboot you can see that the popup is disabled.