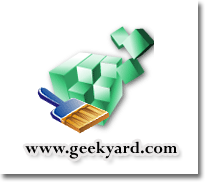 Windows Problem are due to registry error.Even if a virus affects your system it will modify registry keys which disables Task Manger,Registry,Folder Option,Show hidden file options.So its highly important to safegaurd your registry.Before getting into Registry backup methods,lets know what is registry and what it does,
What Is Actually A Registry?
The registry is actually a database used by windows to store system configuration information. Information that is typically stored on the registry are,
Most of your
File associations & object linking and embedding (OLE) information
Current user preferences
Information for each user
Your machine's hardware,
Installed application
Operating system settings
Display and Printer settings
Performance data
All window appz tend to write something into the registry at some time, especially during installation.
Registry Backup – Using System Restore
1. Click Start –> Run, Type " %SystemRoot%\system32\restore\rstrui.exe" & Click Ok.
2. On the Welcome to System Restore page, Click Create a restore point,then click Next .
3. On the Create a Restore Point page, Type a name for the restore point and then click Create.
4. You restore point will be created.
5. Then click Close.
Thats it !!!