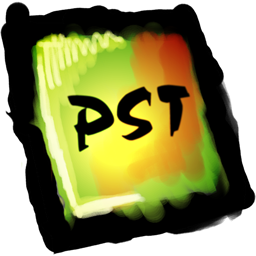 Microsoft Outlook PST file needs no introduction. Outlook has become a way to run the business smoothly for companies and a smart communication channel for employees. Maintaining a PST file is not at all complicated, if you are comfortable with the limitation imposed by it. On the other hand, once you miss the important points, it could be incredibly daunting to handle the situation.
If you keep track of your PST attentively, it enables you to blend into your business effectively with great outcomes. The major challenge that users generally face with PST file is corruption. There are numerous reasons that result in damage to PST; consecutively, you fail to get access to your Outlook application. The reasons include virus infections, file header corruption, improper Outlook exit, inconsistent file system, and PST file size limit. Since Microsoft has defined various size limits for PST file in different Outlook versions, the file becomes a victim of corruption when it exceeds the limit. These are the most common causes; you might face many others.
When you use a corrupt PST, you definitely face error messages. One such error is described below; if you are facing the same, find the resolution now.
"Errors have been detected in the file Outlook.pst. Quit Outlook and all mail-enabled applications, and then use the Inbox repair tool (Scanpst.exe) to diagnose and repair errors in the file. For more information about the Inbox repair tool, see Help."
Here, Outlook.pst is the name of PST file; it might be saved with another name on your system.
Cause
The error occurs due to corruption of PST file. When a PST file is damaged or corrupt, Outlook fails to access the data from it and throws error.
Symptoms
When you try to open a corrupt/damaged PST file, the error will crop up, prompting you to repair the file.
Resolution
In order to repair the corrupt PST file, you need to use the inbuilt Outlook utility 'Inbox Repair Tool' (Scanpst.exe) as suggested by the error message. Carry out the steps given below to use the repair tool:
Step 1: Find the Inbox Repair Tool on your system. The tool is placed at different locations depending on your operating system. You can find the Scanpst.exe file by searching for it as follows:
Click on 'Start' button; put the mouse on 'Find' or 'Search'.
In the box named 'Search for files or folders', type scanpst.exe.
Step 2: Close MS Outlook
Step 3: Double-click the scanpst.exe file.
Step 4: Specify the name or path of .pst (personal folder) file, or click on 'Browse' to locate the file.
Step 5: Click 'Start'
Your corrupt PST file is now repaired. However, if you find problems with the utility itself or if it fails to repair the file, it is your misfortune. You can still repair PST file successfully by using an external Outlook PST repair program. Such software are heavily available from the Internet; get one that best suits your purpose.
Recommended tool for repairing corrupt PST file is Stellar Phoenix Outlook PST Repair. More details about this tool is available at official webpage: www.scanpst.net