Do u want to make your own games?
Making games has never been this easy before,thanks to a dutch professor Mark Overmars and his splendid program Game Maker !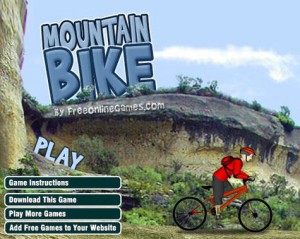 Yes ! now anyone with any skill level can easily bring their imagination to life with game maker .It allows us to make 2D platform games (mario,dave…etc),Isometric games ( Age of empires I and II), scrolling games ( mario adventure)….and to an extent supports 3D graphics.
i know what geeky smarty pants will ask now, "making a game requires several skill sets ..like graphics,sound,programming…"
answer to the question is simple , game maker community has a lot of free graphics and sounds that can be used in games.And making simple games does not require programming knowledge in game maker.How ever if u want to make complex games u need to learn GML(game maker language) .C and C++ users wont have any trouble grasping it.
Game maker comes in two versions
-lite
-pro

Lite edition is free and limited in many ways.
Pro Edition costs around 25$ (i.e) around 1100 INR
trust me 25$ is a cheap price for a good program like game maker

if u are interested then practice with lite edition and buy pro edition